Three People Charged In A $54 Million 'Green Energy' Conspiracy That Promised To Make Millions For Investors By Safely Turning Waste Into Energy; Sound Familiar? Mantria Ponzi Scheme, a.k.a. The "Forgotten" Ponzi; Is This Just Another Facet Of The Criminal Waste Energy Scams Of Ron Van Den Heuvel, Abdul Latif Mahjoob, Artley Skenandore & Oneida Seven Generations Corp.?
4th
September 2015

Closed
UPDATE: State Sen. Julie Lassa and State Rep. Peter Barca have called for a federal investigation of possible fraud at Gov. Scott Walker's Wisconsin Economic Development Corporation (WEDC)
_________________
Ron Van Den Heuvel – fraudster & partner of Artley Skenandore (Swakweko LLC) and Oneida Seven Generations Corporation in bogus 'green energy' scams – is not the first pyrolysis Ponzi schemer, but now he's under criminal investigation for ripping off the Wisconsin Economic Development Corporation (WEDC), which also gave OSGC-subsidiary Oneida Energy Inc. (OEI) $4 Million in loans based on a guarantee by OSGC which was following Ron Van Den Heuvel's lead on waste gasificiation energy schemes.
Can state and federal criminal investigations of Artley Skenandore and of OSGC and its subsidiaries – including Green Bay Renewable Energy (GBRE) – be far behind?
Or are they already underway?
________________________________________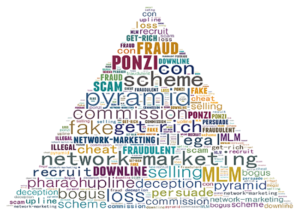 In addition to a Wisconsin State Journal article about Wisconsin Governor Scott Walker picking retired BMO Harris banking executive, Green Bay resident, and frequent GOP donor Mark R. Hogan to replace Reed Hall (who had replaced former Green Bay Mayor Paul Jadin) as the new CEO of Walker's troubling, quasi-public, taxpayer-funded Wisconsin Economic Development Corporation/WEDC, Page A6 of today's Green Bay Press Gazette hosts the following two paragraphs:
3 charged in alleged green-energy scam
Three people were charged Thursday in a $54 million Ponzi scheme built on promises of a green energy technology that would turn trash into fuel and "carbon-negative" housing developments, neither of which were ever developed, federal prosecutors said.
Tony Wragg, 34, of Georgia; Amanda Knorr, 32 of Pennsylvania; and Wayde McKelvy, 53, of Colorado, were charged with wire and securities fraud and conspiracy. It wasn't clear if they had attorneys who could appear on their behalf.
Click here for a PDF of the unsealed federal indictment:
(As for an attorney with 'experience' in these kinds of cases, maybe they could ask Ron Van Den Heuvel what Ty Willihnganz is up to these days.)
It's interesting that those three individuals' names were mentioned but the name of their company was omitted.
It turns out to be Mantria Corporation, which has various other shell companies with faux-eco names like 'EternaGreen Global Corporation,' the same way that Ron Van Den Heuvel and Oneida Seven Generations Corporation/OSGC made up a bunch of limited liability corporations (LLCs) with misleading greenwashing names like 'E.A.R.T.H' and 'Green Box,' and 'Green Bay Renewable Energy'/GBRE, not to mention OSGC's cynical and sacriligious expoloitation of the Iroquois philsophy of protecting the next 'seven generations' from the likes of these dangerous scam artists.
The following website provides the motherlode of information & documentation regarding all things related to the Mantria Ponzi Scheme (a.k.a The 'Forgotten' Ponzi). You might even call it the Mantria Eye, except they've been doing it better for longer!:
That information-packed website contains a link to the August 5, 2011 ruling of Federal Judge Christine M. Arguello in Case 2009-CV-02676-CMA-MJW, Securities Exchange Commission v. Mantria Corporation, Troy Wragg, Amanda Knorr, Speed of Wealth LLC, Wayde McKelvy, and Donna McKelvy, which states that Mantria had scammed more than $54.5 million…
by egregiously, recklessly, knowingly, and shamelessly perpetrating a fraudulent scheme [that used] misrepresentations, omissions, and blatant lies to induce unsuspecting and unwitting victim investors to liquidate the equity of their homes and take out back loans to invest in Defendants' scheme, which was nothing more than smoke and mirrors.
See also this must read article from 5280: The Denver Magazine:
COLORADO is so synonymous with green power that in February 2009, President Obama chose to announce his $787 billion economic-stimulus package—filled with "clean-energy" provisions—in Denver. The venue the president chose was the Denver Museum of Nature and Science, where the roof is home to a solar-panel field, which was installed by a Boulder-based company, Namasté Solar. Indeed, one would be hard-pressed to imagine a place more perfect than Denver to exemplify the confluence of environmentalism and capitalism (not to mention the venture capitalism of Boulder). Arguably, no one is more primed for green investment opportunities—or susceptible to clean-energy con men—than Coloradans. "If you can show me how to save the world," as a Denver-area woman who was one of the first Mantria investors puts it, "sign me up."
It was just after Obama's Denver appearance that McKelvy and his Philly-based Mantria partner, CEO Troy Wragg, were telling investors that the company was engaged in promising meetings with the president of Ivory Coast; that Mantria was hobnobbing with the Clinton Global Initiative; and that the company was "this close" to selling $240 million worth of its "systems." To develop their audacious projects Wragg and McKelvy needed cash. Mantria investors, according to the SEC, were offered securities in the form of "promissory notes, stock, limited partnership interests, and so-called profits interest." These contracts promised extraordinary returns over periods as short as eight months.

The reality, according to the SEC, was that Mantria produced virtually no revenue in its two years of operation. The purported $240 million deal vanished. Mantria's product sales amounted to unloading one bag of biochar. It went for $97. The facts, so say the feds, show that every dime investors received was funded by new investors—in other words, a classic Ponzi scheme. McKelvy was not an employee or corporate officer of Mantria, but he was a rainmaker, persuading investors to empty their retirement accounts for the promise of 17 to "infinite" percent returns.
The Mantria Corp. Ponzi scheme's sales pitch is full of the exact same phony and bogus claims made by Oneida Seven Generations Corporation, OSGC-subsidiaries Oneida Energy Inc. & Green Bay Renewable Energy, and OSGC-partner Ron Van Den Heuvel's Green Box NA schemes.
Listen to the Mantria Corp. ponzi scheme's introduction video to potential investors and see if isn't the exact same baloney that OSGC & GBRE (which are actually alter egos), and Green Box NA were pitching to the Oneida Tribe's General Tribal Council, to Green Bay-area investors, and to the City of Green Bay itself:
IT'S THE EXACT SAME LIES TOLD BY OSGC/GBRE & GREEN BOX NA!
Compare it to the video of the 'Pyrolysis/Gasification System' posted by OSGC's partners at Alliance Construction & Design / Alliance GC regarding the waste energy system they were developing under the moniker P2O Technologies:
The following is from the September 3, 2015, U.S. Justice Dept. statement regarding their indictments against these pyrolysis-peddling perps [emphasis ours]:
Indictment Charges Three People with Running $54 Million "Green Energy" Ponzi Scheme

An indictment was unsealed today charging three people in an investment scheme, involving a Bala Cynwyd, Pennsylvania-based company, that defrauded more than 300 investors from around the country. Troy Wragg, 34, a former resident of Philadelphia, Pennsylvania, Amanda Knorr, 32, of Hellertown, Pennsylvania, and Wayde McKelvy, 52, of Colorado, are charged with conspiracy to commit wire fraud, conspiracy to commit securities fraud, securities fraud and seven counts of wire fraud, announced U.S. Attorney Zane David Memeger of the Eastern District of Pennsylvania and Special Agent in Charge William F. Sweeney Jr of the FBI's Philadelphia Division.

As the founders of the Mantria Corporation, Wragg and Knorr allegedly promised investors huge returns for investments in supposedly profitable business ventures in real estate and "green energy." According to the indictment, Mantria was a Ponzi scheme in which new investor money was used to pay "earnings" to prior investors since the businesses actually generated meager revenues and no profits. To induce investors to invest funds, it is alleged that Wragg and Knorr repeatedly made false representations and material omissions about the economic state of their businesses.
Just like OSGC/GBRE and Green Box NA did, and which OSGC/GBRE currently does as aided and abetted by the Oneida Business Committee, Fmr. OBC Treas. & current Chair Cristina Danforth, OBC Tres. Trish King, Tribal CFO Larry Barton, and OSGC/GBRE's former 'Agent' Gene Keluche & Sagestone Mgmt., and current OSGC/GBRE 'Agent' Pete King III & King Solutions LLC.
Back to the DOJ's statement regarding the criminal indictments:
Between 2005 and 2009, Wragg, Knorr and McKelvy, through Mantria, intended to raise over $100 million from investors through Private Placement Memorandums (PPMs). In actuality, they raised $54.5 million. Wragg and Knorr were allegedly able to raise such a large sum of money through the efforts of McKelvy. McKelvy operated what he called "Speed of Wealth" clubs which advertised on television, radio and the internet, held seminars for prospective investors and promised to make them rich. According to the indictment, McKelvy taught investors to liquidate all their assets such as mutual funds and 401k plans, to take out as many loans out as possible, such as home mortgages and credit card debt and invest all those funds in Mantria. During those seminars and other programs, Wragg, Knorr and McKelvy allegedly lied to prospective investors to dupe them into investing in Mantria and promised investment returns as high as 484 percent.
Which sounds oddly similar to the wild claims made to De Pere investor Tina Fritsch by Generation Clean Fuels, which is itself, along with ACF Leasing and ACF Services, currently suing the Oneida Tribe of Indians of Wisconsin and OSGC/GBRE for $397.5 million.
Former GCF investor David J. Wolf also sued Generation Clean Fuels and got his money back.
Both Fritsch and Wolf were promised that an investment of just $250,000 would earn them each over $5 million. See our post:
But, hey…
Why bother trying to whip up individual investors for peanuts like a sucker when you can easily get rich if you conspire to LIE sovereign tribes into taking out $20 million BIA-guaranteed loans, right OSGC?
And it sure doesn't hurt if the tribal government & corporate officials and their families know the scam and are in on the take, right Oneida Business Committee?
Let's return to the DOJ's statement regarding the Mantria Corp. conspiracy:
It is further alleged that Wragg, Knorr and McKelvy spent a considerable amount of the investor money on projects to give investors the impression that they were operating wildly profitable businesses. Wragg, Knorr and McKelvy allegedly used the remainder of the funds raised for their own personal enrichment. Wragg, Knorr and McKelvy allegedly continued to defraud investors until November 2009 when the SEC initiated civil securities fraud proceedings against Mantria in Colorado, shut down the company, and obtained an injunction to prevent them from raising any new funds. A receiver was appointed by the court to liquidate what few assets Mantria owned.
Just like the Wisconsin courts have appointed a receiver over Ron Van Den Heuvel's Green Box NA Green Bay scam following a lawsuit filed against Ron Van Den Heuvel by Green Box NA Green Bay LLC investor Marco Araujo and the Wisconsin Economic Development Corp. (WEDC), the latter of which gave Ron Van Den Heuvel over a million dollars of taxpayer's money even though he had an unmissable track record of owing multiple million dollar judgments, including $1.2 million still owed to the Oneida Tribe.
Yet somehow Wisconsin Gov. Scott Walker's WEDC gave Ron Van Den Heuvel taxpayer money despite the outstanding millions in court judgments against Ron, his wife Kelly Yessman Van Den Heuvel, and their various companies.
After all, Ron Van Den Heuvel was known to be a long-time Republican political donor:
Similarly, the WEDC foolishly gave OSGC/GBRE $4 MILLION in taxpayer backed loans for OSGC/GBRE's own fraudulent 'waste-to-energy' scam, which relied on the supposedly 'green' technology that Ron Van Den Heuvel claimed under oath to have sole authority over allowing other businesses to use.
More details on that below.
Back to the DOJ:
In order to lure prospective investors, it is alleged that Wragg, Knorr and McKelvy lied and omitted material facts to mislead investors as to the true financial status of Mantria, including grossly overstating the financial success of Mantria and promising excessive returns.
Likewise, Wisconsin Supreme Court Justice Patience Roggensack determined that OSGC/GBRE did mislead the Common Council of the City of Green Bay by misrepresenting their proposal and its environmental impacts.
The DOJ goes on:
"The scheme alleged in this indictment offered investors the best of both worlds – investing in sustainable and clean energy products while also making a profit," said U.S. Attorney Memeger. "Unfortunately for the investors, it was all a hoax and they lost precious savings. These defendants preyed on the emotions of their victims and sold them a scam. This office will continue to make every effort to deter criminals from engaging in these incredibly damaging financial crimes."
The same way that OSGC CEO & GBRE President Kevin Cornelius played upon the Oneida Tribe's emotions and cultural & religious sentiment by telling General Tribal Council that the 'waste-to-energy' scam had the backing of the 'Longhouse Faithkeepers,' which turned out to be nothing more than Ron Van Den Heuvel's pal and tax-evasion partner Artley Skenandore, and OSGC Board member Cathy Delgado, who is the sister of OBC Fmr. Treas. & current OBC Chair Tina Danforth.
The DOJ statement duly warns:
"As alleged, these defendants lied about their intentions regarding investors' money, pocketing a substantial portion for personal use," said Special Agent in Charge Sweeney Jr. "So long as there are people with money to invest, there will likely be investment swindlers eager to take their money under false pretenses. The FBI will continue to work with its law enforcement and private sector partners to investigate those whose greed-based schemes rob individuals of their hard-earned money."
U.S. News and World Report added this information:
Two months before the SEC civil lawsuit, the company was publicly recognized for its stated commitment to "help mitigate global warming" by former President Bill Clinton's Clinton Global Initiative. The company was cited for its plans to develop the biochar technology that it said would sequester carbon dioxide and reduce emissions in developing countries. Wragg appeared on stage with Clinton at the event in September 2009.
Just like Ron Van Den Heuvel claimed that a third party valuation firm said that the value of his company, E.A.R.T.H., would be enhanced by its activities in Ghana, Africa.
As for the scammer's pitch, the DOJ's announcement also noted:
McKelvy, who prosecutors say has never been licensed to sell securities, raised money through his Speed of Wealth seminars in Colorado, Las Vegas and elsewhere, including one that featured a speech from former Broncos quarterback John Elway.

McKelvy allegedly told investors that Mantria was the next Microsoft and that it was "on the cusp of a revolutionary technology that's going to change the world, and you guys can benefit from it by putting money in and getting stinkin' wealthy."

Prosecutors say the housing developments that Mantria told investors would serve as collateral were never finished — the sites lacked drinking water and some may have contained unexploded artillery shells.
It's interesting to note that Ron Van Den Heuvel's brother-in-law Patrick Murphy is listed on WDFI.org as the 'Registered Agent of Nature's Way Estates LLC. Were those used as 'collateral'?
On with the DOJ's statement:
Mantria then promised returns of more than 500 percent based on trash-to-fuel technology they said they had orders to sell.

The company had a site testing the production of biochar in Dunlap, Tennessee, but prosecutors say the company never had a patent for the technology to sell the systems and lied about how much it was producing.
Ron Van Den Huevel also claimed that he held exclusive patents for 'waste-to-energy' processes and that his company in Green Bay had processed 47,000 tons of garbage, and that he was pursuing similiar projects in ten (10) other states.
The following is from page 56 forward where Atty. Smies of Godfrey & Kahn (on behalf of Dr. Marco Araujo and WEDC) is examining Ron Van Den Heuvel:
Attorney Johnathan Smies (of Godfrey & Kahn), counsel for Plaintiffs seeking receivership: What is your involvement – You never told us, I guess, your role at Green Box NA Green Bay, LLC. What do you do there?

Ron Van Den Heuvel: Director of Technology. When things are right, what's licensed to them now will end up being given to them.

Q: And what's being licensed to that entity?

A: There's a –

Atty. John Petitjean (of Hinkfuss, Sickel, Petitjean & Weiting), counsel for Ron Van Den Heuvel: Are you talking about Green Box, the one you have a judgment against?

Atty. Smies: Correct.

Atty. Petitjean: So, Ron, keep your answers to that.

A: That's all I'm answering to. There is an FDA approval for the process. It took about 45 months to get. That is going to be put into that company, and there will be a value put on that, and there will be a note to me.

Q: Are you the holder of that intellectual rights, or are you the licensor?

Atty. Petitjean: When he's using the word "you," he's talking about –

A: I know what he's talking about.

Atty. Petitjean: – so I want you to concentrate on that.

A: Personally, yes, if I die, that goes away.

Q: Or goes to your estate?

A: It won't go to my estate. It is a license that you have to pass and you have to maintain for the FDA.

Q: So just for my understanding, you are in the process of applying for this license with the FDA or you have this license now?

A: I have it to me. I have it to me, and I can give it to a company.

Q: You can transfer the license to – for this – for a process? Is that what it is?

A: As long as I oversee it. It works very similar to a doctor's license. As long as I oversee the procedures, I can give it to a company and let them use it.

Q: And you have yet to give this to Green Box NA Green Bay, LLC, or you will?

A: It's contemplated. It's on their balance sheet that they have the rights to it because it's signed that they have the rights to it. But I have to oversee it, and I'm not an officer. I'm on the board. I'm the chairman of the board, but I'm not an officer. I intend to be when we close be the director of technology, and then the company can use my FDA process.

Q: I thought you said you were the director of technology now.

A: I am contemplated to be the director of technology.

Q: What are you, if anything, right now?

A: I am the chairman of the board of Green Box LLC.

Q: And who are the officers, if you know?

A: Of Green Box NA? I think it's Lee Reisinger is the CEO, I think Steve Smith is the CFO, and Phil Reinhart is the director of HR.

Q: And he's an officer of Green Box NA Green Bay, LLC –

A: Correct.

Q: – Reinhart?

A: There's no employees yet until it capitalizes.

Atty. Petitjean: Ron, will you listen to the questions and answer his questions, please.

A: Okay.
It gets crazier.
Click here to read the first and second parts of Atty. Smies examination of Ron Van Den Heuvel in which Ron outlined his 'business model':
Only Ron has the power to bestow companies the right to use his special technique that he alone is authorized to use and must oversee, which will save the world and make millions for his investors;
Investors and municipalities should invest millions in Ron's companies because of his unique ability to bestow companies the right to use his special technique which Ron must oversee;
If Ron dies, then Ron's companies' abilities to be bestowed the use of his special technique that Ron must oversee could possibly die with him;
Profit???
Sounds like a dumb cult based on a Doug Henning magic trick, doesn't it?
Like most scams do.
The DOJ's statement regarding their indictment against Wragg, Knorr, and McKelvy concludes thusly:
The criminal case was investigated by the FBI and is being prosecuted by Assistant United States Attorney Robert J. Livermore. The SEC in Colorado investigated and litigated the civil securities fraud charges which formed the basis of the criminal prosecution.
It should be noted that the SEC's decision against Mantria Corp. was issued in 2011 and yet these new indictments by the U.S. Dept. of Justice were issued just yesterday, September 3, 2015.
A 'day counter' on Mantria.Weebly.com states that it took 2,115 days for the U.S. Government to file criminal charges in the Mantria Corp. case.
How long will it take the FBI and the DOJ to catch up with and prosecute Ron Van Den Heuvel and Green Box NA / E.A.R.T.H.
. . . as well as with the Oneida Business Committee, Oneida Law Office, and Oneida Seven Generations Corporation / Green Bay Renewable Energy / Oneida Energy Inc.?
See also:
posted by the Editors
Tags: Abdul Latif Mahjoob / ACTI / AREC / AREI / ARTI, ACF Leasing, ACF Services, Alliance Construction & Design / Alliance GC (Global Conservation), Amanda Knorr, American Combustion Technologies Inc. (ACTI) / American Combustion Technologies of California Inc. (ACTI) / American Renewable Energy Inc. (AREI) / American Renewable Technologies Inc. (ARTI), Arian Mahjoob, Artley Skenandore Jr. / Swakweko LLC, Atty. William Cornelius, Biochar, BMO Harris, Bruce King, Building Committee Incorporated / BCI, C&M Industrial Center LLC, Carbon Diversion Carlsbad New Mexico Manufacturing Plant LLC, Carbon Diversion Inc., City of De Pere, City of Green Bay, Clean Energy Components LLC, Dae Sung LLC, David J. Wolf / JWR Inc., Donna McKelvy, Dr. Marco Araujo, E.A.R.T.H. Investments, E.A.R.T.H. LLC, EarthMate Technologies LLC, EcoHub Houston LLC, EcoHub LLC, EcoHub USA LLC, EcoHub Wisconsin LLC / formerly known as Green Box Wisconsin LLC & Green Box NA Wisconsin OP LLC, Eric Decator / Counsel & Part-owner Generation Cean Fuels LLC aka Arland Clean Fuels, EternaGreen, EternaGreen Capital LLC, EternaGreen University, Federal Bureau of Investigation / FBI, Fmr. Green Bay Mayor Paul Jadin, Fmr. OBC Chair Cristina Danforth / Tina Danforth, Gaylen LaCrosse / Gaylen La Crosse, General Tribal Council / GTC, Generation Clean Fuels, George Gitschel / EcoHub LLC Founder CEO & Director, Glen Arbor LLC, Global Anti-Incinerator Alliance, Global Environmental Infrastructure Technology Solutions / GEITS Corp., Green Bay Mayor Jim Schmitt, Green Bay Renewable Energy LLC / GBRE, Green Box NA Georgia LLC, Green Box NA Green Bay LLC, Green Box NA LLC, Green Box Wisconsin LLC, Green Peak Inc., Hinkfuss Sickel Petitjean & Wieting, Incinerators / Gasification / Pyrolysis / Plastics-to-Oil / Waste-to-Energy, Indian Trail Estates LLC, Iris Village LLC, IronBridge Properties LLC, Jacqueline Zalim / Jackie Zalim, John Elway, Joseph Camilli, Joseph Kavan, JWR Inc., Kelly Van Den Heuvel / Kelly Yessman, Kevin Cornelius, KITN Investments LLC, Lee Reisinger, Legacy Ridge LLC, Leonard & Finco Public Relations Inc., Louis Stern, Mandan Hidasta & Arikara Nation, Mandaree Enterprises LLC, Mantria Bluffs LLC, Mantria Capital Advisors LLC, Mantria Communities Inc., Mantria Communities LP, Mantria Corporation, Mantria Financial LLC, Mantria Indian Trail Development LLC, Mantria Industries LLC, Mantria Investments LLC, Mantria Place LLC, Mantria Real Esate Oppotunities Group LP, Mantria Realty FL LLC, Mantria Realty LLC, Mantria Records LLC, Mantria Village LLC, Mark R. Hogan, Mark Verhaagh, Michael Flaherty / President & CEO Generation Clean Fuels aka Arland Clean Fuels, Mike Metoxen, Mission Support Services Nevada LLC / Mission Support Services LLC, Nathan King, Native American Bank NA / NABNA, Native American Financial Officers Association / NAFOA, Nature's Way Estates LLC, Nature's Way Tissue Corp., OBC Chief Counsel Jo Anne House, OBC Law Office / OLO, OBC Treas. Trish King, OBC Vice-Chair Brandon Lee Stevens / Brandon Yellowbird Stevens, Oneida Communications Dept., Oneida Energy Blocker Corp., Oneida Energy Inc., Oneida ESC Group LLC / OESC, Oneida Nation High School, Oneida Nation of Wisconsin / Oneida Tribe of Indians of Wisconsin / Indian Country / Thornberry Creek LPGA Classic, Oneida Police Dept. / OPD, Oneida PR Director Bobbi Webster, Oneida Seven Generations Corporation / OSGC, Oneida Total Integrated Enterprises / OTIE, Oneida-Kodiak Construction, OPD Lt. Lisa Drew-Skenandore, Owen Somers / Oneida Internal Security Director, P2O Technologies, Patrick Murphy, Patriot Development LLC, Patriot Investments LLC, Patriot Paper Services Inc., Patriot Services Inc., Patriot Tissue LLC, Pete King III / King Solutions LLC, Phil Reinhart, Q&L Holdings LLC, Qays Mahjoob, Qudsia Mahjoob, Reclamation Technology Systems LLC (RTS) / formerly dba Environmental Advanced Reclamation Technology HQ LLC (E.A.R.T.H.) & Nature's Choice Tissue LLC, Reed Hall, Ron Van Den Heuvel, Ryan Murray, Speed of Wealth LLC, Stephen A. Smith / President and CEO of GlenArbor Partners Inc., Stonehill Converting LLC, Stonehill Financial LLC / SHF XII LLC, Susan Finco, Sustainment & Restoration Services LLC, Tami Phillips, The EternaGreen International Carbon Economy Network LLC, The Mantria Foundation Inc., The Mantria Group LLC, The Mantria Industries Hohenwald Tennessee Eco-Industrial Center Site Development LP, The Mantria Place Renewable Energy Site Development LP, The Mantria Renewable Energy Fund LP, Tina Fritsch, Tissue Depot LLC, Todd Parczick, Todd Van Den Heuvel, Troy Wragg / Mantria Corp., Tsyosha?aht Cathy Delgado, Ty Willihnganz, U.S. Dept. of Justice, US Securities & Exchange Commission / SEC, Van Den Heuvel Holding Company Inc. / VHC Inc., Wayde McKelvy, WI State Rep. Peter Barca, WI State Sen. Julie Lassa, Wisconsin Economic Development Corporation / WEDC
Filed under: Artley Skenandore, Business, Court, Godfrey & Kahn, Green Bay Renewable Energy, Incinerators / Pyrolysis / Gasification / Waste-to-Energy, Law, Nature's Way Tissue Corp. LLC, Oneida Business Committee, Oneida Energy Inc., Oneida Nation of Wisconsin / ONWI / Oneida Tribe of Indians of Wisconsin, Oneida Seven Generations Corporation, OTIW / ONWI, Ron Van Den Heuvel