T-12
1st
November 2017

Closed

TIMELINE PART 12
CLICK HERE FOR TIMELINE PART 1
CLICK HERE FOR TIMELINE PART 2
CLICK HERE FOR TIMELINE PART 3
CLICK HERE FOR TIMELINE PART 4
CLICK HERE FOR TIMELINE PART 5
CLICK HERE FOR TIMELINE PART 6
CLICK HERE FOR TIMELINE PART 7
CLICK HERE FOR TIMELINE PART 8
CLICK HERE FOR TIMELINE PART 9
CLICK HERE FOR TIMELINE PART 10
CLICK HERE FOR TIMELINE PART 11
---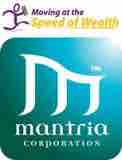 10/17/17 : October 17, 2017 Order Granting Defendant Wayde McKelvy's Motion for Continuance, U.S. District Court for the Eastern District of Pennsylvania, Case No. 15-CR-398, United States of America v. Troy Wragg, Amanda Knorr & Wayde McKelvy
The Wisconsin Economic Development Corp. delayed a vote on a nearly $3 billion incentive package for Taiwanese manufacturer Foxconn until November after an unspecified problem was discovered with the deal board members were set to vote on Tuesday.

Sen. Tim Carpenter, D-Milwaukee, declined to describe the problem but characterized it as a "nuclear bomb" that, had it not been addressed, would have resulted in a contract that "would not have protected taxpayers whatsoever." …

"If WEDC has been secretive in the past with protecting taxpayers, they're continuing that to the Nth degree," Carpenter said.
FLASHBACK: At the September 9, 2015 Joint Legislative Affairs Committee, Fmr. WEDC Board Member & WI State Sen. Julie Lassa testified:
[WEDC] had invited Green Box as late as [2015] to participate in a 'trade trip' to Tanzania, even though Green Box is being investigated and it might be something like a Ponzi scheme or a check-kiting organization.
On July 21, 2015 the Green Bay Press-Gazette reported in its physical edition:
Green Box has been under scrutiny since the Milwaukee Journal Sentinel reported earlier this month that Van Den Heuvel failed to disclose prior business lawsuits to WEDC in a 2011 loan application. The agency approved the loan after a background check failed to identify the lawsuits.

A review of Brown County Circuit Court records by Press-Gazette Media identified multiple civil lawsuits filed by creditors against Van Den Heuvel's companies for failing to repay loans and investors.
WEDC provided the $1.1 million loan to Green Box NA, LLC in 2011 in exchange for a pledge to create 115 jobs by Dec. 31, 2014.

The company stopped making payments in 2013, got the loan terms restructured in 2014 and WEDC declared the company in default in March. …

Brown County court records indicate that SC Acquisitions LLC of Winnetka, Ill., sought repayment of $28.3 million in a 2010 mortgage foreclosure case filed against four Van Den Heuvel companies – Eco Fibre Inc., Custom Paper Products Inc., Partners Concepts Development Inc., and Tissue Products Technology Corp.

The company's struggle to repay existing debt didn't stop Van Den Heuvel from continuing to pursue loans from WEDC. …

A WEDC statement on Green Box indicates it authorized Green Box's 2011 loan less than a month after the quasi-public agency was created [by Governor Scott Walker].
_________________

ORDER

These consolidated cases are calendared for a Special Session commencing on August 15, 2016, in Milwaukee, Wisconsin. On May 31, 2016, petitioners filed a motion for leave to serve subpoena and notice of deposition of non-party Schenck, S.C. pursuant to Tax Court Rule 74(c)(2)(B). Attached to the motion, petitioners included the notice of deposition with proof of service. The Court granted petitioners' motion on June 7, 2016.

Upon due consideration, it is

ORDERED that the deposition of Schenck, S.C. shall take place on June 30, 2016, from 10:30 a.m. to 5:00 p.m., at the offices of petitioners' counsel, One Law Group, S.C. [formerly doing business as Stellpflug Law, S.C.], 444 Reid Street, Suite 200, DePere, Wisconsin 54115.

It is further

ORDERED that in addition to the usual service, the Clerk of the Court shall serve a copy of this Order on: Dennis J. Langenberg, Schenck S.C., 200 E. Washington Street, Appleton, WI 54911, and on Brian C. Spahn, Godfrey & Kahn, S.C., 780 North Water Street, Milwaukee, WI 53202-3590.
Atty. Mark Bartels of SC Acquisition Company, LLC, is the 'Registered Agent' for One Law Group/Stellpflug Law…
…and, oh… by the way…
Nancy Stellpflug – wife of One Law Group/Stellpflug Law partner C. David Stellpflug who retired in January 2016 – just happens to be Secretary of VHC, Inc.
_________________
On July 20, 2015 the Milwaukee Journal Sentinel reported in its physical version:
A Milwaukee Journal Sentinel review found that WEDC failed to run adequate checks and gave two awards worth more than $1.2 million to a financially troubled De Pere businessman who had not disclosed his money problems to the state. Despite those omissions in 2011 and 2012, WEDC kept working with Ron Van Den Heuvel and his 'clean' energy company, Green Box, into 2014, state records show.

There is no record so far of WEDC notifying the City of De Pere about the company's money troubles even though Green Box was working with the city in an unsuccessful attempt to get federally tax-exempt bonds — in part to repay the state's soured loan. …

[Ron Van Den Heuvel, a] financially troubled businessman who has since defaulted on more than $1.2 million in loans from Wisconsin's flagship jobs agency voiced frustration with state officials for not giving him more money.

Ron Van Den Heuvel wrote to an official with the Wisconsin Economic Development Corporation in spring to say his energy company, Green Box, was "disappointed" it had not received more money from the agency.

"Green Box is disappointed in the amount of assistance we got bringing in $200,000,000 of capital and 500 manufacturing jobs in to the state of Wisconsin," Van Den Heuvel wrote.

Those figures are disputed by the state, who say the company created a small fraction of the jobs numbers he cited.

The De Pere businessman, who did not disclose his problems to the state when he applied for the loans, suggested that Wisconsin's lagging job creation figures may be the result of failing to give more money to companies like Green Box.

"In 5 other states that Green Box is building new facilities with less jobs, no one is under $17,000,000 of assistance," Van Den Heuvel wrote in the March 21 letter. "Now reading in the Milwaukee newspaper that Wisconsin new job growth is lagging other states, maybe there's a reason."

Despite Van Den Heuvel's omissions in 2011 and 2012, Gov. Scott Walker's administration kept working with him and Green Box into 2014. But he made it clear he wasn't impressed with their efforts.

"Green Box supports Governor Walker's programs everywhere and cannot understand why this program is lacking behind the other states," he wrote in the letter to Steve Sabatke, an economic development consultant with WEDC. "The other states business development and jobs area promotional personnel are more persistent, aggressive and hardworking; maybe that's why they are winning." …

Despite the troubles with Green Box, WEDC suggested a company representative go on a May trip to East Africa as recently as March of this year.

On March 20 — just one day before Van Den Heuvel voiced concern that Green Box hadn't received more money — Katy Sinnott, the vice president of the Division of International Business Development, wrote in a letter to Green Box's human resources director that the agency was planning a trade venture to Tanzania and Kenya.

"Your project is extremely exciting and we are proud to have Green Box in Wisconsin making a difference in waste management," she wrote to Phil Reinhart. "I look forward to hearing more about the next project — cleaning the seas!"
More like cleaning out victims' wallets.
You know…
Racketeering Influenced & Corrupt Organization / RICO activities.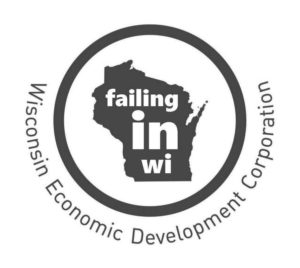 5. Ultimately, Mr. Van Den Heuvel was indicted in the U.S. District Court for the Eastern District of Wisconsin on certain charges alleged by the SEC. Immediately thereafter, the Investment Banker withdrew from the engagement as it became apparent that the project was too closely associated with Mr. Van Den Heuvel, at least in its eyes, in order to spend any further time on it, as no assurances could be given to it that the government's investigation would not somehow involve the entity into which the asset were to be rolled.

6. Lacking any immediate additional funds to continue to finance the roll up or engage a new investment banker, the Debtor has determined that there is no other option at this time for continuing with the proposed roll up and, therefore, there is no point to continuing this Chapter 11 case.

7. Significant sums of money invested post-petition in this project will be lost by investors other than Mr. Van Den Heuvel. No assets, other than assets which are fully pledged over their value to secured creditors remain. The major asset owned by the Debtor is the real estate, subject to the Motion for Relief from Stay and the Motion to Dismiss. There appears to be no equity in it.
---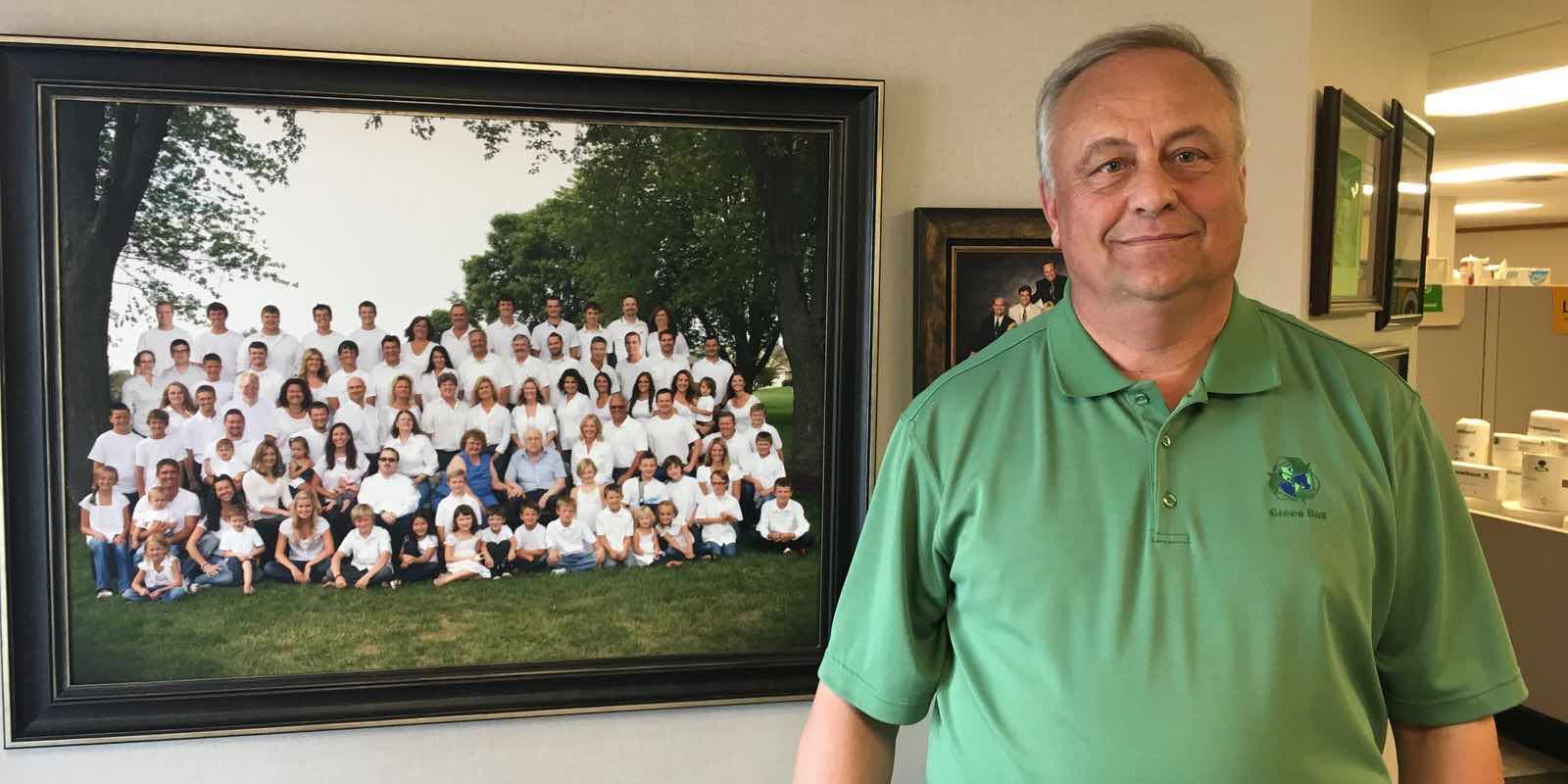 10/18/17 : Great Lakes Echo /
Capital News Service:
Major 'recycling' scam in Michigan & Wisconsin sparks indictment,
by Eric Freedman

A bogus scheme to build an eco-friendly "green energy" waste processing facility in Detroit defrauded lenders and investors — including Chinese investors hoping to qualify for U.S. visas — of $4,475,000, according to a federal grand jury in Milwaukee.

Project promoter Ronald Van Den Heuvel promised the victims that his Green Box-Detroit would build and operate a facility to recycle paper, process other waste and produce synthetic fuel, the indictment charged. …

In a related civil suit against Van Den Heuvel and Green Box-Detroit, the Securities and Exchange Commission (SEC) said, "He claimed that he had developed a breakthrough recycling process that could turn post-consumer waste into usable products. He represented that the Green Box process would be both environmentally friendly and profitable, and would allow Green Box-Detroit to repay investors."

But it was a scam because Van Den Heuvel never acquired the promised facility or equipment and used the money for other purposes, the indictment said.

His defense lawyer, Robert LeBell of Milwaukee, didn't respond to requests for comment.

The primary victims of the Detroit project were nine investors from China who poured $4,475,000 into the failed endeavor. They'd hoped to become permanent residents — green card-holders — by investing at least $500,000 each under the U.S. Citizenship and Immigrant Services [USCIS]
EB-5 Immigrant Investment Program.

Van Den Heuvel worked through Green Detroit Regional Center, which is owned by a Georgia law firm that is authorized to operate in Wayne, Livingston, St. Claire, Lapeer and Macomb counties, court documents said. The center finds "foreign clients, mainly from China and South Korea, to invest in large alternative energy projects," according to its website.

The Green Box-Detroit project was portrayed as creating 35 direct and indirect jobs per each Chinese investor.

"Green Detroit Regional Center promoted the EB-5 investments in Green Box Detroit based on Van Den Heuvel's representations," the SEC suit said. It said the chief executive officer of the Green Detroit Regional Center, Georgia lawyer Simon Ahn, marketed the project to investors through immigration consultants in China. Neither Ahn nor Green Detroit Regional Center have been charged or sued by the SEC.

Ahn said, "If the charges are true, it is completely shocking to learn about the extent that Ron Van Den Heuvel hid the truth from me," the center and investors.

"All of us visited the plants in Wisconsin many times, including the potential site in Detroit, and everything checked out fine. All the financials from a recognized accounting firm indicated that everything was proceeding on track, Ahn said.

The SEC suit said Van Den Heuvel falsely told investors that the MEDC [Michigan Economic Development Corp.] had approved tax exempt bonds for the project. However, the MEDC rejected the request after discovering five tax liens, one construction lien, two state tax warrants, four civil judgments and three civil lawsuits, according to court documents.

"Van Den Heuvel did not satisfy MEDC's concerns. He did not provide additional information to the MEDC, and did not provide a satisfactory explanation for the issues that it had raised," the SEC suit said.
As opposed to the WEDC, which did absolutely NO background check on Oneida Seven Generations Corp.'s Nature's Way Tissue Corp. partner Ron Van Den Heuvel whatsoever before loaning his 'green energy' fraud scheme $1.2 MILLION…
and instead went out of their way to look every which other way…
(the ol' Joe Paterno move)
and loaned OSGC $4 MILLION to do the exact same thing Ron fraudulently claimed GREEN BOX NA GREEN BAY LLC did, but under a different name – GREEN BAY RENEWABLE ENERGY LLC [or more accurately – 'GREEN BOX ONEIDA NATION'].
See also:
COMPLAINT
The United States Securities and Exchange Commission alleges as follows:
Nature of the Action
1. This case involves misrepresentations and the misappropriation of millions of dollars of investor funds by defendant Ronald Van Den Heuvel. He took advantage of investors who believed that they were investing in a new way to recycle post-consumer waste.
2. Van Den Heuvel lured investors with promises that he would use their funds for an eco-friendly recycling process called the Green Box Process. He claimed that the Green Box Process would take food-contaminated waste and convert it into usable products, such as recycled paper. Van Den Heuvel represented that he would use investor funds to buy equipment, open a Green Box facility, and ultimately help to create a green solution for post-consumer waste.
3. In reality, Van Den Heuvel misappropriated a substantial percentage of the funds contributed by investors. Instead of using investor funds to implement the Green Box Process, Van Den Heuvel used a significant portion of their investments for improper purposes, such as a Cadillac Escalade, payments to his ex-wife, overdue taxes, Green Bay Packers tickets, and cash for himself.
4. Van Den Heuvel took advantage of foreign investors who put their trust in him. In particular, in 2012 and 2014, Van Den Heuvel raised over $3 million from a Canadian asset management firm named Cliffton Equities. Van Den Heuvel promised to use its investment to buy and operate specific pieces of equipment, but in reality, he spent the money as he pleased.
5. Van Den Heuvel also exploited investors from China. Between 2014 and 2015, Van Den Heuvel and his company (Green Box NA Detroit, LLC) raised approximately $4,475,000 in investment proceeds from at least nine investors from China. The investors made their investments through the EB-5 immigrant investor program, which is a U.S. government immigration program for foreign nationals seeking permanent U.S. residency.
6. Van Den Heuvel promised to use the funds from the EB-5 investors from China to develop a Green Box facility in Michigan. In reality, Van Den Heuvel misappropriated millions of dollars, using investor funds to pay unrelated business and personal expenses.
7. Van Den Heuvel made other misrepresentations about the Green Box Process in order to attract funds from investors. He touted a relationship with Cargill and the ability to use a key additive when, in reality, Cargill had terminated the relationship and sued his company. He claimed that tax-exempt bonds would provide approximately $95 million to $125 million in financing when, in reality, he knew that the State of Michigan had all but denied the application. He represented that his company held seven patents when, in reality, it held only one. He also told different investors that their funds had purchased the same pieces of equipment.
8. Based on Van Den Heuvel's representations, the investors believed that they were investing in a new, environmentally-friendly project to recycle waste. In reality, they unwittingly provided the financing for Van Den Heuvel's improper spending spree. …
INDICTMENT
THE GRAND JURY CHARGES:
1. Beginning at least by March 8, 2011, and continuing at least through August 2015 in the State and Eastern District of Wisconsin and elsewhere,
RONALD H. VAN DEN HEUVEL
knowingly devised and participated in a scheme to defraud lenders and investors, and to obtain money from lenders and investors by means of materially false and fraudulent pretenses, representations, and promises related to his "Green Box" business plan, which scheme is more fully described below.
2. As a result of his scheme, Van Den Heuvel fraudulently obtained more than $9,000,000 from a range of lenders and investors, including individual acquaintances, the Wisconsin Economic Development Corporation ("WEDC"), a Canadian institutional investor, and Chinese investors who participated in the EB-5 immigrant investor program.
Background
3. At all times material to this indictment:
a. Defendant Ronald H. Van Den Heuvel purported to be a businessman in De Pere, Wisconsin. Earlier in his career, Van Den Heuvel had some success in the recycling and paper-making industry. By the end of 2010, however, Van Den Heuvel did not own or control any facilities that generated any significant revenue. Around then, Van Den Heuvel began promoting his "Green Box" business plan to obtain funds in the scheme.
b. As represented by Van Den Heuvel, the Green Box business plan was to purchase the equipment and facilities necessary to employ proprietary processes that could convert solid waste into consumer products and energy, without any wastewater discharge or landfilling of byproducts.
c. As part of his scheme, Van Den Heuvel formed and controlled numerous business entities, including ones identified below, that he used interchangeably for business and personal purposes.
d. Environmental Advanced Reclamation Technology HQ, LLC ("EARTH") was the operating name of Everett Advanced Reclamation Technology HQ, LLC, which Van Den Heuvel formed as a Wisconsin limited liability corporation. Van Den Heuvel represented EARTH as the holding company for his other entities.
e. Green Box NA, LLC ("Green Box NA") is a Wisconsin limited liability corporation that Van Den Heuvel formed and controlled.
f. Green Box NA Green Bay, LLC ("Green Box-Green Bay") was a Wisconsin limited liability corporation that Van Den Heuvel formed and represented as pursuing the Green Box business plan in De Pere, Wisconsin.
g. Green Box NA Detroit, LLC ("Green Box-Detroit") was a Michigan limited liability corporation that Van Den Heuvel formed and represented as pursuing a Green Box operation in Detroit, Michigan, that would sort waste and create fuel products.
The Scheme
Van Den Heuvel's scheme was essentially as follows:
4. Beginning by at least March 8, 2011, and continuing through at least August 2015, Van Den Heuvel obtained funds from lenders and investors under materially false pretenses, representations, and promises, including the following:
a. Van Den Heuvel represented and promised that he would use, and had used, the lenders' and investors' funds to advance the Green Box operations. In many instances, Van Den Heuvel entered into agreements with lenders and investors that dictated specific uses for the funds, such as the purchase of particular equipment.
b. Van Den Heuvel produced false financial statements that grossly inflated his personal wealth and his companies' assets, including its intellectual property.
c. Van Den Heuvel promised potential investors or lenders that their funding would allow him to acquire critical equipment and begin full-time Green Box operations quickly.
d. Van Den Heuvel falsely claimed to have entered into agreements with major companies when, in truth, Van Den Heuvel never had such agreements or they had been terminated.
e. Van Den Heuvel falsely represented that particular business entities had title and control of property where Green Box operations would occur when, in fact, those entities lacked title and control of the property.
f. Van Den Heuvel provided security interests in the same equipment to multiple investors and lenders, misleading them about the existence and value of their security interests.
5. Soon after receiving funds from lenders or investors, Van Den Heuvel diverted significant portions of the funds to purposes that did not advance the Green Box business plan, let alone the specific uses dictated in funding agreements. In the course of diverting the funding, and to conceal the diversion:
a. Van Den Heuvel opened numerous bank accounts at different financial institutions and in different business entities' names.
b. Van Den Heuvel made multiple transfers of the funds between the bank accounts.
c. Van Den Heuvel converted large amounts of investors' and lenders' funds to cash.
d. Van Den Heuvel used significant amounts of the lenders and investors' funds to pay personal expenses, creditors, and legal obligations that were unrelated to the Green Box business plan.
e. Van Den Heuvel also used substantial amounts of the lenders' and investors' funds to further promote the scheme. For example, Van Den Heuvel paid employees and consultants to prepare Green Box promotional materials, valuations, and financial statements that were based upon misleading assumptions Van Den Heuvel provided. Van Den Heuvel used those materials to obtain additional loans and investments.
6. As part of the scheme, Van Den Heuvel took steps to conceal how he had misused lenders' and investors' funds, lull lenders and investors into a false sense of security, and deter them from taking action to recoup their funds. Such steps included the following:
a. Van Den Heuvel claimed that new investments of tens and hundreds of millions of dollars were imminent, and that he would use those new investments to pay earlier lenders and investors.
b. Van Den Heuvel falsely represented to lenders and investors that their funds had been used for the intended purposes.
c. When lenders or investors questioned why the Green Box operations were not proceeding, Van Den Heuvel provided false excuses and did not reveal that he had diverted much of the funding. …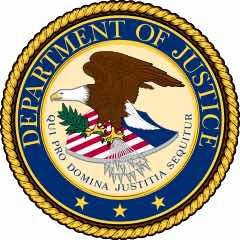 United States Attorney Gregory J. Haanstad, of the Eastern District of Wisconsin announced that the grand jury indicted Ronald Van Den Heuvel (age: 62) of De Pere, on wire fraud and money laundering charges today. The indictment alleges that Van Den Heuvel fraudulently obtained over $9 million in loans and investments for his eco-friendly "Green Box" business plan but diverted much of the funds to his own purposes.
The SEC's investigation was conducted by BeLinda Mathie, James O'Keefe, and Jean Javorski, and supervised by Steven Klawans and David Glockner of the Chicago Regional Office. The litigation will be led by Steven Seeger.
---
---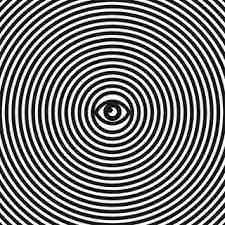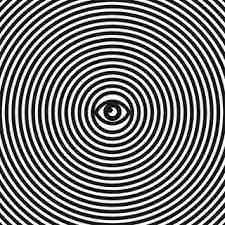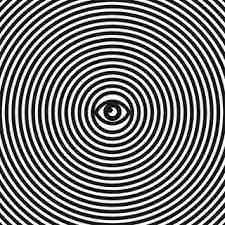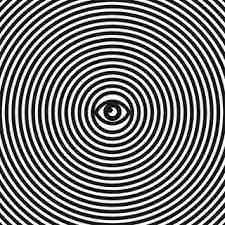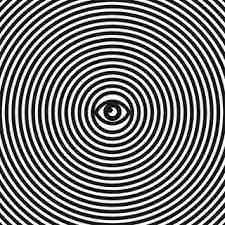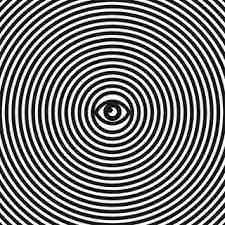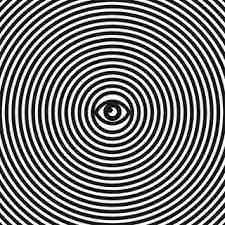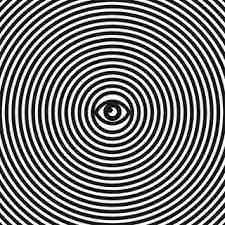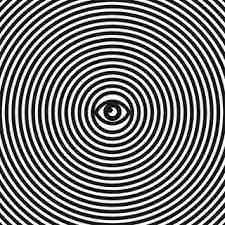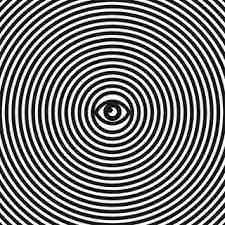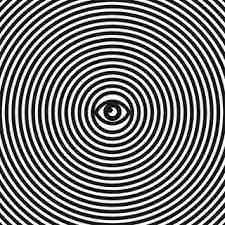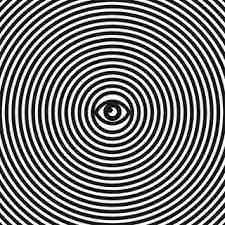 ---
---

10/22/17 : DailyCaller.com – EXCLUSIVE: Podesta's 'Green Company' Forced to Close Because Hillary Lost the Election
Joule Unlimited, a secretive green energy company that appears to have placed a big bet hiring Democratic insider John Podesta to its board, appears to have been doomed when former Secretary of State Hillary Clinton lost the 2016 election.

When the 2016 presidential election ended, senior company executives admitted the prospects for their renewable energy "biofuels" company evaporated. "We had a lot of prospects last year," former Joule CEO Brian Baynes told BioFuels Digest in a rare interview in July. "But those new investor prospects walked away, particularly post-election."

Dmitry Akhanov, the president and CEO of Rusnano USA Inc., a Kremlin-owned venture capital firm nicknamed "Putin's child," oversaw the Russian government's investment in Joule and sat on its board along with two other Russians with ties to the Kremlin. Akhavov agreed that Clinton's loss doomed the company. …

As one of the biggest power players in Washington, Podesta could open doors for Joule. Obama's first secretary of energy, Steven Chu, visited the company in November 2011, according to WikiLeaks.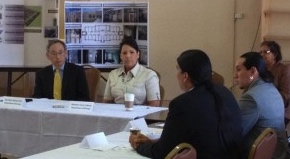 Steven Chu also met in 2011 with former OSGC & GBRE President & longtime Oneida Gaming Commission Counsel Atty. William Cornelius, along with then-OBC Member & OSGC Liaison Brandon Stevens, currently OBC Vice-Chair.
Unlike Foxconn, one of the largest manufacturers in the world, Kestrel came to Wisconsin as a much riskier start-up company, having only built a single prototype for a new six-seater turboprop jet. The design and production had yet to be certified by the Federal Aviation Administration, a process that can take three to five years.

Investing in a start-up aviation company was a much riskier proposition than a typical start-up, said Bill Bower, a retired aerospace engineer from Albuquerque, New Mexico, where Eclipse Aviation went bankrupt in 2008 after trying to build an aircraft similar to Kestrel's with more than $500 million in investments.

"If you had a bunch of people on the state board looking at this and there was nobody who really knew anything about the aircraft business they might get all starry-eyed and thinking this is like getting into show business," Bower said. "If anybody on that board had talked to anybody in the aviation business, they would have rolled their eyes and thought, 'You ought to look into that. Because everyone knows boutique aviation is loaded with dreamers and crackpots and con artists.' "

Kestrel CEO Alan Klapmeier didn't respond to a request for comment. Kestrel merged with Eclipse in 2015 to form One Aviation.

The Kestrel deal was also suspect because the company had already struck a deal in 2010 to locate its facility with up to 600 manufacturing jobs in Brunswick, Maine. When the financing for that deal didn't come through, the company turned to Wisconsin for help. It filed its application in October 2011.

Wisconsin offered to create an enterprise zone for the company with up to $18 million in tax credits contingent on actual job creation. The deal included a $2 million Business Expansion and Retention Investment Loan.

The agency awarded a second $2 million Small Business Credit Initiative loan, which was federally funded, after [former Green Bay Mayor & WEDC Secretary Paul] Jadin left the agency. WEDC's second CEO Reed Hall, who signed off, didn't respond to a request for comment.

Separately the company was working with the Wisconsin Housing and Economic Development Association and other groups to obtain $90 million through a federal tax credit program that required private investors. WHEDA agreed to provide $30 million, but Kestrel was unable to access additional funds because the project had been in default with two other investors, did not have $60 million of qualifying expenses and other backers wouldn't accept the intellectual property pledged as collateral for subsequent allocations, WHEDA spokesman Kevin Fischer said.

The company opened an office in Superior with two dozen employees and has since collected $717,500 in tax credits from the WEDC enterprise zone program. It made $1.1 million in capital investments and spent $380,000 on employee training. …

Kestrel…still owes the state more than $3.4 million.

WEDC and local officials met with the company in Superior on Dec. 9 to discuss a path forward. They asked the company to provide a plan, but then didn't receive any communication or response, including to two default notices sent in January and February.

In March WEDC Secretary Mark Hogan contacted the company's lawyer threatening legal action, and was connected with [Kestral CEO Alan] Klapmeier. In May WEDC entered a forbearance agreement delaying payments again until Aug. 31 based on an assurance the company would be able to obtain more than $50 million in venture capital.

"Due to Kestrel's inability to show measurable progress towards obtaining financing, WEDC is moving forward with legal action against the company," WEDC spokesman Mark Maley said in a statement. "At this point, WEDC has not gone to court to recoup the funds, but we will pursue any and all remedies available to us to protect the state's investment."
---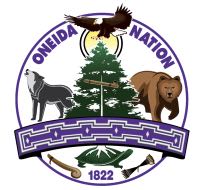 10/23/17 : October 23, 2017 Decision & Order on Burden of Proof, U.S. District Court, Eastern District of Wisconsin, Green Bay Division, Case No. 16-CV-1217, Oneida Nation of Wisconsin / ONWI v. Village of Hobart, Wisconsin
Implicit in the Village's response to the Nation's motion is the assumption that the Village has unquestioned authority to enforce its ordinance within its boundaries on land that is not held in trust by the United States for the benefit of the Nation. [T]hat is not the law. …

The entire [Village of Hobart] is in Indian country as that term has been defined by Congress and the Supreme Court, and thus all of the activities the Village seeks to regulate occurred in Indian country absent proof of diminishment.

[A]bsent Congressional authorization, a State may only regulate the property or conduct of a tribe or tribal-member in Indian county in "exceptional circumstances." [California v. Cabazon Band of Mission Indians]. It is the Village's burden to show that such circumstances exist here. Of course, one would certainly expect the Nation to counter any evidence the Village offers of exceptional circumstances with evidence of how the regulation the Village seeks to enforce interferes with its right to self-governance, but the Nation has no burden to offer such evidence in the sense that the Village automatically prevails in the event the Nation fails to do so.

IT IS THEREFORE ORDERED that the Nation's motion to clarify (ECF No. 59) is GRANTED.

IT IS FURTHER ORDERED that the parties bear the following burdens of proof, whether such matters are the subject of expert reports or otherwise:

1.The Nation carries the burden of proof on the creation of the Oneida Reservation in the Treaty of 1838, 7 Stat. 566, and the applicability of the Indian Reorganization Act (IRA), 25 U.S.C. § 5123, in 1934 to the Nation and its Reservation.

2. The Village carries the burden of proof that the Oneida Reservation has been diminished or disestablished by an act of Congress or otherwise, and other affirmative defenses it has or may raise in pleadings, specifically including any claimed exceptional circumstances that would allegedly justify the exercise of its jurisdiction over the Nation on the Reservation, notwithstanding the absence of express congressional authorization to do so; and

3. This allocation of the burden of proof governs the exchange of opening expert reports due on November 15, 2017, and responsive and rebuttal reports due December 15, 2017 and January 15, 2018, respectively.
---


10/24/17 : Wisconsin Eye – VIDEO – October 24, 2017 Wisconsin Joint Legislative Audit Committee re: Wisconsin Economic Development Corp. / WEDC failure to comply with law
---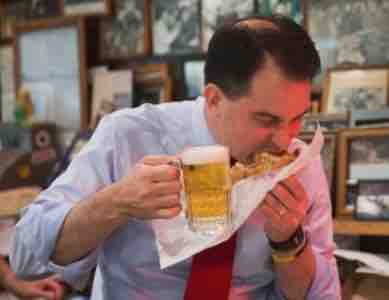 10/25/17 :
Wisconsin State Journal:
Foxconn contract contained 'nuclear bomb' that left taxpayers exposed, WEDC board member says; A key vote on the pending Foxconn contract was delayed last week because the state wouldn't have been able to recoup taxpayer funds if the Taiwanese company didn't fulfill its end of the deal, according to a member of the board overseeing the negotiation.
"We could have given [Foxconn] all this money and we wouldn't have been able to get it back," [WEDC board member Sen. Tim Carpenter, D-Milwaukee] said.

The state is planning to give the company $3 billion in refundable tax credits[.] …

Carpenter said the problem was "more than a technical issue." …

Democrats on the Legislature's Joint Audit Committee urged [WEDC CEO Mark] Hogan to release the contract details publicly before the board votes on it. Carpenter has asked that the WEDC board be allowed to review the contract before voting, but as is common practice, the board will only vote on a staff review and summary of the deal.

[WEDC CEO Mark] Hogan declined to change the process[.] …

The audit committee had been scheduled to meet Tuesday to discuss the latest state audit of WEDC, made public in May. The nonpartisan Legislative Audit Bureau reviewed 133 awards and found for a third consecutive biennial audit that the agency did not annually verify job-related information as required by law. …

The audit found the agency couldn't be certain about the number of jobs created or retained as a result of those awards. It also found the agency can't be certain about the accuracy of jobs information in its online database because it didn't verify the information submitted by tax credit recipients, and didn't contractually require grant and loan recipients to submit detailed information on job retention and creation.

The audit also found the amount of uncollectable loans was $11 million in December 2016, up from $1.3 million two years earlier. [WEDC CEO Mark] Hogan said $2.3 million were loans forgiven because companies had fulfilled job-creation requirements, but Rep. Terese Berceau, D-Madison, pointed out that the audit found the agency can't prove those requirements were met.
Some Republicans have concerns, too. Sen. Rob Cowles, R-Green Bay, a fiscal conservative, voted "no" on the enabling legislation, citing financial and environmental worries. And an audit discussed by Cowles' audit committee Tuesday pointed to problems WEDC has had tracking and verifying jobs at companies that received state financial incentives.

Delaying the Foxconn contract for too long could jeopardize the deal. Foxconn had other suitors for its $10 billion plant, which the company says it will open with 3,000 workers and could eventually employ 10,000.

But Wisconsin shouldn't be handing out billions of dollars in government subsidies to the Taiwanese company without being sure taxpayers can recover funds if Foxconn fails to hold up its end of the bargain. Already, a problem with the contract was discovered that could have jeopardized the state's ability to pull back money.

We're skeptical of the deal and urged more taxpayer protection. The least WEDC can do is respect the public's right to know how its money is being spent by releasing the contract before it's finalized. Allowing public scrutiny is the best way to ensure dollars aren't wasted.
---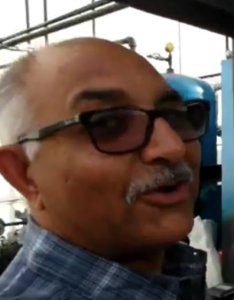 10/26/17 : October 26, 2017 Defendants' Motion to Substitute Attorneys, U.S. District Court / Nevada Case No. 2:15-cv-694, CH2E Nevada LLC v. [Abdul] Latif Mahjoob and American Combustion Technologies of California Inc. [ACTI]
14. Conversion of this case is necessary to investigate potential pre-petition fraudulent transfers, preferences, and unknown property of the Debtor.

RELIEF REQUESTED

16. WEDC respectfully requests that its Limited Objection to the Motions to Dismiss filed by Ability and Paper Holdco be sustained, such Motions be denied, and this case converted to one under Chapter 7 of the Bankruptcy Code.
---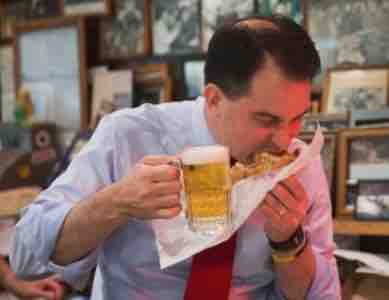 10/27/17 : Wisconsin Gazette:
WEDC's history raises concerns about state's ability to oversee Foxconn deal; Lawmakers, who recently voted in favor of the Foxconn deal, did so without seeing any contract. They put faith in a state operation known as Wisconsin Economic Development Corp. (WEDC).
by Kathleen Vinehout
Despite being paid for entirely with public funds, the $3 billion contract with Foxconn is not public. Nor do lawmakers who approved the plan know what problems exist in the draft contract. As the saying goes, the devil is in the details. Lawmakers and the public cannot see the details and are asked to trust WEDC negotiating the deal and later overseeing the Foxconn's compliance.

But is WEDC worthy of our trust? …

In the [nonpartisan Legislative Audit Bureau] LAB's own evaluation of completed economic development projects, auditors' findings included: companies gave money for job creation without any contract requiring such, companies quitting before the end of their contract period without delivering promised jobs, contracts to create jobs were written with no specific number of jobs to be created, WEDC forgave loans even though the company created or retained a lower number of jobs than required, and WEDC counting twice the number of jobs created by a company.

If Wisconsin taxpayers cannot be confident after seven years and the investment of hundreds of millions of state dollars that promised jobs were created, how can we possibly be confident WEDC can negotiate and oversee a $3 billion contract?

No local government would ever agree to spend money without seeing a contract. No banker would agree to loan funds without a contract. No businessperson would ever commit funds without a contract.

Lawmakers bought a pig in a poke – an unknown deal.

WEDC has not earned lawmakers trust, nor that of the public. Lawmakers can and should do more to oversee this project.
Board members must demand to see the contract and review all the details before approving the deal to pave the way for the Taiwanese manufacturer to build its $10 billion manufacturing campus in Mount Pleasant. This deal is too important for anything less.

The response from WEDC that the process the agency is following for approving the Foxconn award is the same as for all other major awards approved by the agency is also troubling. The board should review contracts on all major incentive deals, no matter if they are for $10 million or $3 billion, as they are talking about using state tax dollars.

Gov. Scott Walker and his appointees to WEDC must do everything they can to assure the state is getting the best deal possible in the Foxconn contract. And the best way to do that is to have an open and transparent process.
---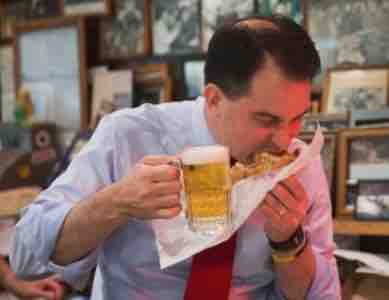 10/30/17 : River Towns: Viewpoint: WEDC admits they are not following the law

by State Sen. Kathleen Vinehout
During the hearing of the [October 24, 2017 Joint Legislative Audit Committee – VIDEO], I found it difficult to determine if WEDC was incompetent or deliberately skirting the law.

I was most disturbed when [WEDC] Secretary [Mark] Hogan flat-out said "no" to my request to release documents to [Legislative Audit Bureau] so auditors could complete their work. The document I wanted released was a study by an independent attorney the state paid $8,600 to answer the question: "Is WEDC complying with statutes?" (are they following the law?)

This question was central to the findings of the audit. If agency leaders didn't think there was a law they needed to follow, I had no hope they would follow the audit recommendations and adopt verification policies and procedures.

I left the hearing with many unanswered questions. Does Secretary Hogan understand he must follow the law? What is Secretary Hogan hiding in the document he refused to release to auditors? How can lawmakers stop WEDC from rewriting contracts if companies don't deliver? How can we get an accurate count for how many jobs were created with the millions of taxpayer dollars?

But the most pressing question was; how can we possibly trust WEDC to oversee a $3 billion contract with Foxconn?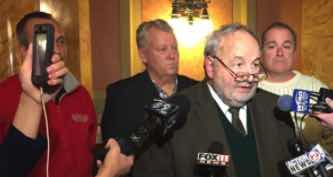 Keshena, WI – The Menominee Tribal Police department is asking the community to check their children's Halloween candy thoroughly after a substance found in a child's candy has tested positive for meth.

According to the police department's Facebook page, the Menominee police received a complaint of a suspicious package located in a child's Halloween candy. A small yellow Ziploc type baggy containing a crystalline powder was located, that was later identified as methamphetamine.

The parent reported the child trick-or-treated in the Keshena area on the Menominee Indian [Tribe of Wisconsin / MITW] Reservation.
Police say once all Halloween candy is checked, they strongly encourage parents to throw it out.

Tribal leaders have set up collection stations for parents to dispose of their children's candy. They are also asking parents to drop off the containers in which the candy was collected.
The SEC filed the Complaint in this action on September 19, 2017, and promptly served Green Box [NA] Detroit [LLC]. A process server served Green Box Detroit with a copy of the summons and the Complaint through its registered agent on September 25, 2017. The SEC, in turn, filed a return of service on September 29, 2017. …

…Green Box Detroit had an obligation to file an answer within 21 days of service of the summons and the Complaint. That is, Green Box needed to file its answer by October 16. That deadline has now passed. Accordingly, the SEC respectfully requests the clerk's entry of default against Green Box [NA Detroit LLC.]
---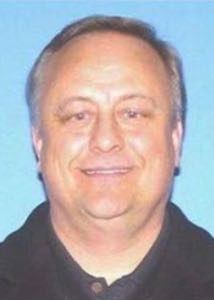 10/31/17 : Clerk's Entry of DEFAULT as to Green Box NA Detroit LLC, U.S. District Court, Eastern District of Wisconsin, Case No. 17-CV-1261, U.S. Securities & Exchange Commission [SEC] v. Ronald Van Den Heuvel and Green Box NA Detroit LLC
---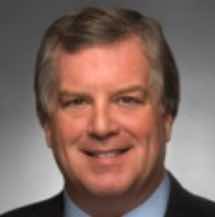 11/01/17 : November 1, 2017 Paper Holdco, LLC's Modification of its Motion to Dismiss in Reply to Wisconsin Economic Development Corporation / WEDC's Limited Objection to the Motion, U.S. Bankruptcy Court, Wisconsin Eastern District Docket No. 16-24179-beh, Chapter 11, Green Box NA Green Bay LLC
In reply to the [Wisconsin Economic Development Corp. / WEDC's] limited objection, Paper Holdco hereby modifies its requested relief in the Motion and requests the Court to convert this [Green Box NA Green Bay LLC Chapter 11 bankruptcy] case [to Chapter 7] instead of dismissing it.
NATURE OF HEARING: (1) Ability Insurance Company's motion for relief from stay or, in the alternative, dismissal and (2) Paper Holdco LLC's motion to dismiss

JUDGE: Beth E. Hanan; APPEARANCES: Nicholas Hahn, appearing for the debtor-in-possession; Michele McKinnon, for Ability Insurance Company; Angela Dodd, for the Securities and Exchange Commission; Brittany Ogden, for Cliffton Equities, Inc.; Brian Thill, for Wisconsin Economic Development Corporation; Jonathan Smies, for Crossgate Partners, LLC and Advanced Resources Materials, LLC; Christopher Camardello, for Varde/Paper Holdco, LLC; Laura Steele, for the United States Trustee

The court held a joint hearing on Ability's motion for relief from stay or, in the alternative, dismissal (Doc. No. 301), filed on October 3, 2017, and Paper Holdco LLC's motion to dismiss (Doc. No. 306), filed on October 5. On October 17, the debtor filed a consent to the motions to dismiss (Doc. No. 317). WEDC filed a limited objection to the motions on October 26 (Doc. No. 330), arguing for conversion, rather than dismissal. Just prior to the hearing, Paper Holdco, LLC joined in WEDC's request for conversion, rather than dismissal (Doc. No. 335).

Ability's request for relief from the stay

The court concluded that Ability was no longer subject to the automatic stay by virtue of confirmation of the debtor's plan, see 11 U.S.C. section 1141, as well as the express terms of the plan, Article 4.1. The court will enter an order acknowledging that there is no automatic stay in effect, to allow Ability to proceed with a foreclosure action in state court. Attorney McKinnon will upload a proposed order.

Requests for dismissal vs. conversion

Counsel for the debtor and Ability argued that dismissal was in the best interest of the creditors and the estate and that conversion would serve no purpose. Counsel for WEDC and Paper Holdco argued in favor of conversion. The other parties participating in the hearing voiced no position on either option. The court questioned what property would exist in a chapter 7 estate for a trustee to administer if this case were converted. Under 11 U.S.C. section 1141(b), the confirmation of the plan in this case vested all of the property of the estate in the debtor; conversion will not re-vest any of that property in a chapter 7 estate, see 11 U.S.C. section 348. Attorney Thill [for WEDC] suggested that there may be fraudulent transfers and preferences that a chapter 7 trustee could discover. Attorney Hahn claimed that the existence of such transfers was mere speculation. The court cautioned Attorney Thill that he would need to provide facts to support his argument, citing In re T.S.P. Indus., Inc., 120 B.R. 107, 111 (Bankr. N.D. Ill. 1990) ("Neither the motion to alter the Court's prior judgment nor the original motion to convert or dismiss should be used as a pretext for a fishing expedition, especially when the lake looks so barren. The mere possibility that a claim might be found is not reason enough to convert a case, appoint a trustee and incur administrative expenses that will almost certainly never be paid. That result would not be in the best interests of creditors or the estate.").

The court considered and decided against holding an evidentiary hearing, but stated that it would consider the matter on briefs, which may include evidentiary affidavits. Based on the discussion at the hearing, both movants (Ability and Paper Holdco) consented to the continuance of the matter past the 15-day deadline in which the court ordinarily must issue a decision on a motion to dismiss, see 11 U.S.C. section 1112(b)(3), to allow the parties to brief the issue. Accordingly, the court ORDERED the following briefing schedule:

1. Briefs by WEDC and Paper Holdco arguing in favor of conversion must be filed by November 20, 2017.
2. Responses by any parties advocating dismissal rather than conversion must be filed by December 4, 2017.
3. Reply briefs by WEDC and Paper Holdco must be filed by December 11, 2017. The court will issue a ruling on the matter once briefing is concluded.
The body of the [October 23, 2017 Decision & Order on Burden of Proof], however, also contained the following language: "The entire village is in Indian country as that term has been defined by Congress and the Supreme Court, and thus all of the activities the Village seeks to regulate occurred in Indian country absent proof of diminishment." … Moving forward, the Village anticipates the Nation may argue this language bars the Village from asserting the many defenses and counterclaims it has filed, in this case, other than the ones based on diminishment. Importantly, however, any such findings fall well outside the scope of Nation's Motion, as it did not request any declaration, finding, or ruling on these issues, and the Village did not have any corresponding opportunity to respond to any such request or argument. Instead, the Nation's Motion was limited to the narrow issue of clarifying the parties' respective burdens of proof as they continue to litigate this matter further, and any order flowing from this Motion should be limited accordingly. Dispositive motions are due 30 days following the close of discovery on March 12, 2018, or 30 days following any extension to the close of the discovery date. … The Village anticipates that further discovery before this deadline, including the above-discussed expert witness reports and extensive briefing and legal arguments, will have a significant impact on any analysis of all claims and defenses asserted in this case. As a result, any decision on those key issues should not be made until the parties have conducted that discovery and actually requested summary judgment on their respective claims and defenses.

Furthermore, the questions of whether the Village is entirely located in Indian country, whether the activities the Village seeks to regulate occurred in Indian country, and exactly what that means in terms of enforcing the precise ordinance involved in this case are the issues at the very heart of the parties' current lawsuit, and they should not be settled in the Court's discussion of a procedural motion clarifying the parties' respective burdens of proof. This is a particularly salient point given this Court's prior language in this lawsuit that the "notion of Indian country is less than clear, however, especially where as here the entire Village of Hobart is within the area the Nation identifies as Indian country." (Decision and Order…) See also United States v. Lara … (2004) ("Federal Indian policy is, to say the least, schizophrenic. And this confusion continues to infuse federal Indian law and our cases.").

Therefore, the Village respectfully requests an order from the Court clarifying that its October 23, 2017 Decision and Order on Burden of Proof is limited to the three actual Orders found on the last page of the decision. … In the event the Court denies this Motion, the Village respectfully requests the issuance of a briefing schedule for a motion to reconsider so the potentially dispositive language found in the body of the decision may be fully briefed to the Court.
---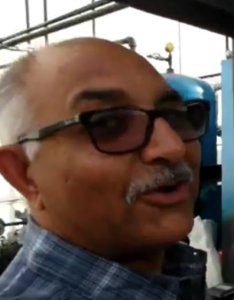 11/02/17 : November 2, 2017 CH2E Nevada LLC's Motion for Status Conference, U.S. District Court / Nevada Case No. 15-CV-694, CH2E Nevada LLC v. [Abdul] Latif Mahjoob and American Combustion Technologies of California Inc. [ACTI]
…Plaintiff CH2E Nevada LLC ("CH2E"), by and through undersigned counsel, respectfully requests that the Court hold a status conference to address the following topics: (1) whether American Combustion Technologies of California, Inc. ("ACTI") must produce its expert for his deposition as it agreed to do; and (2) the Court's preferred method for CH2E to address ACTI's threatened bankruptcy and fraudulent conveyances to its new company, ARTI [American Renewable Technologies Inc.] – a company about which Latif Mahjoob actively misled CH2E at his deposition. …

8. CH2E believes that ACTI is filing this bankruptcy as a litigation tactic to avoid paying any judgment to CH2E. After the commencement of this litigation, ACTI's founder, Latif Mahjoob, started a new company called American Renewable Technologies Inc. ("ARTI"). When asked about ARTI at his November 4, 2015 deposition, Dr. Mahjoob testified that ARTI was not a pyrolysis company like ACTI, but instead was a "gas to liquid fuel" company:

[Atty. TOMASCH for CH2E NEVADA LLC]
Q. Okay. What is American Renewable Energy [sic], Inc.?

[ABDUL LATIF MAHJOOB]
A. It's a company I own.

Q. What does it do?

A. It customer [sic] gas to liquid fuel. We take natural gas and turn it into liquid fuel.

Q. It's not a pyrolysis unit – process?

A. No, not really. …
________________
Exhibit C – November 4, 2015 Deposition of Latif Mahjoob continues:
Q. Is that located – where is that located?

A. At the same place.

Q. Same place?

A. Yes.

Q. So when you were talking about the number of employees you have, does – were you including the people that work for – or do work for American Renewable Energy?

A. Right now everybody works for American – American –

Q. ACTI?

A. ACTI. American Renewable Energy is a brand new company, and – and it's for gas to liquid. And the reason we have it separated because it's not combustion, and the customer doesn't want combustion in there.

Q. Okay. So when you told me earlier how many employees you have, you were focusing on the ACTI process?

A. That's true.

Q. Okay. And then another name I've seen is Arian Energy & Combustion. Is that also related?

A. That was – that was – it was the original name, and we changed it because Arian didn't sound very good.

Q. That was the name back in, like, 1990 when you formed the new ACTI?

A. Yes.

Q. Okay. It didn't last long?

A. No. We changed it right away because people thought we were saying something else.

Q. But the – the predecessor entity was called ACTI, right?

A. Yes.

Q. So let's see. You bought the predecessor entity, ACTI?

A. We actually established the ACTI, changed the Arian to ACTI.

Q. But there was – there was a Minnesota outfit, right? Isn't that what you told me earlier?

A. No, it was in –

MR. KAWAHITO [Atty. for Mahjoob]: Wisconsin.

THE WITNESS [Abdul Latif Mahjoob]: Wisconsin.

BY MR. THOMASCH:
Q. Minnesota, Wisconsin. It's all the same, right? All right. It was in Wisconsin, and it was called ACT?

A. Yeah, "ACTI," yeah.

Q. Yeah, okay. And that was this fellow — what's his name, Siborz Veeny (phonetic) [Saboor Zafari]?

A. Right.

Q. And he sold that to you?

A. Yeah. I – I purchased it from him.

Q. Okay. And when you purchased, you were going to name it Arian Energy or Arian Engineering?

A. No. It's the opposite. I had Arian, and then I purchased the – the ACTI and basically –

Q. Just took that name?

A. Right. Took that name.

Q. Okay. Does ACTI prepare formal financial statements?

A. Yes.

Q Do you – are they certified?

A. Yes.

Q, Who are your accountants?

A. I have an accountant in Los Angeles.

Q. By the name of?

A. Aram – Aram and something. I forgot his name.

Q. And he does certify your statements?

A. Yes.

Q. Every year?

A. Every year.

Q. And when that happens, does he certify for ACTI as separate from, let's say, American Renewable Energy? You got a ACTI set of financials?

A. Okay. So for the record, it's – American Renewable Energy is not even active yet, so —

Q. Fair enough.

A. Yeah. So he – he would do two different companies.

Q. Okay.

A. If you asked him to do. …
________________
9. However, publicly available information demonstrates that Dr. Mahjoob is now using ARTI to carry on the pyrolysis business of ACTI, the assets of which he is depleting in an attempt to avoid paying any judgment in this case. Indeed, ARTI is holding itself out as ACTI with respect to its experience as a pyrolysis company—including with respect to the pyrolysis equipment ACTI sold to ARTI.

See Ex. D (ARTI Website, available at
http://www.americanrenewabletech.com).
---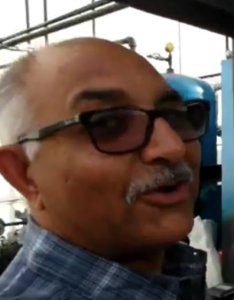 11/03/17 : November 3, 2017 American Combustion Technologies of California, Inc. [ACTI]'s Form 309C, Notice of Chapter 7 Bankruptcy Case — No Proof of Claim Deadline (Meeting of Creditors scheduled for December 11, 2017), U.S. Bankruptcy Court / California Central District Case No. 17-bk-23617, Chapter 7, American Combustion Technologies of California Inc. /ACTI

WEDC board member Sen. Tim Carpenter, D-Milwaukee, told the State Journal that board members were told the delay was due to a major last-minute problem identified in the contract. He said as oridinally written the contract wouldn't have allowed the state to recoup taxpayer funds if the company didn't fulfill its end of the deal – something he characterized to the newspapers as a "nuclear bomb."

Carpenter said Friday the decision to release the contract came after a "long, drawn-out fight" and that it should have been done in the first place. He said the contract should be released sooner than Monday.

"It won't give much time to read, review and understand the contract," Carpenter said. "The Senate is in session all Tuesday and maybe Wednesday morning with a very tough calendar."
From a macro prospective, [Sharad] Tak took a position in this case that he believed would exonerate him from having to pay the investment notes. However, that position taken to its logical conclusion put Mr. Tak in jeopardy of having committed bank fraud. That fraud takes two forms. First, Mr. Tak claims to have issued the "worthless" notes so Ron Van Den Heuvel could use them to obtain financing from conventional sources. That is, he willingly executed the "worthless" notes for Mr. Van Den Heuvel to present to lending institutions to obtain more financing. … Second, Mr. Tak executed documents granting his approval of the use of the Notes as collateral by lending institutions, notes that he claims were of no value but were nevertheless utilized to secure borrowing. … Of course, his testimony in this regard is not worthy of any belief as he was clearly motivated to lie so as not to have to pay the plaintiffs the money he had promised on behalf of his company. Sharad Tak is a liar and his testimony should be disregarded in its entirety. He lied to the Court on repeated occasions leaving the only reasonable version of facts upon which this Court can rely to be those presented by the plaintiffs. Despite the fact that the strict falsus in uno inference has been abandoned, the modified doctrine applies here. When a witness' falsehoods have been so pervasive, as have Mr. Tak's, that his entire testimony is tainted, the trier of fact can reject the entirety of the witness' testimony. … Mr. Tak's lies were pervasive and central to the substance of the case thereby enabling the modified falsus in uno analysis. It is respectfully requested that this Court order judgment in favor of the plaintiffs on the four Notes with interest and attorney's fees.

FACTS

Ron Van Den Heuvel and Sharad Tak are the principals of the respective parties herein. Their stories and clashes have been recounted numerous times in the various pleadings submitted to this Court. Their business relationship commenced in 2005 when they talked about various projects including the building of tissue mills in De Pere, Wisconsin, the State of Utah and Oconto Falls, Wisconsin. In fact, the parties prepared a document on December 27, 2005 describing the scope of their anticipated projects. … This yielded a memorandum of understanding executed by the same parties on May 5, 2006. … They executed a joint business development agreement on the same date. … At trial, the defense tried to hone in on the fact that these were non-binding agreements–which is true. However, the documents were submitted in order to demonstrate the background that brought the parties to the execution of the Final Business Terms Agreement and the four Promissory Notes on April 16, 2007. … The four Notes, termed the "Investment Notes", were executed in anticipation of some rather significant construction projects that would benefit Mr. Van Den Heuvel's construction company, Spirit Construction. … The scope of the project was as significant as $550 to $600 million. … Nevertheless, all of the documents taken together serve as the backbone for what became the Final Business Terms Agreement. … This background is vitally important to understanding why the four Investment Notes were issued, how and why they relate to the Final Business Terms Agreement and how those Notes were to be terminated should the parties enter into the overarching construction contracts they had anticipated.

The parties' agreements were paired down in scope as they neared the April 16, 2007 closing at which time the defendant was to complete the purchase of the assets of the Oconto Falls tissue mill. It is clear that the financing of the project was cut substantially immediately before the closing by Goldman Sachs. … Because of that reduction in funding and the fact that there were various outstanding loans that needed to be satisfied at or before closing, Ron Van Den Heuvel and his companies made certain agreements, including with Mr. Van Den Heuvel's brothers, to ensure that Sharad Tak received clean title. … It was clear that the Investment Notes and the Final Business Terms Agreement were to further reflect the agreement between the parties, to wit: Sharad Tak and his companies and Ron Van Den Heuvel and his companies, to clear title as well as to prospectively govern their conduct. … As set forth in the Closing Statement, …there were various parties who were not paid out of closing, but were paid outside of closing and were otherwise given security for the loans in order to have the deal go through. This included certain side deals that satisfied debts with Nicolet Bank, Johnson Bank, Associated Bank, William Bain, Mr. Van Den Heuvel's brothers' companies and others. …

…Not only should Mr. Tak's testimony be disregarded as disingenuous, deceitful and even criminal – his testimony as to the meaning of the documents is not consistent with the Wisconsin requirement that the documents must be read so as to make sense.

CONCLUSION

It is time for the Defendant's charade to end. Mr. Tak has lied to this Court in brazen fashion. He has tried in every way to avoid his legal obligations and promises. The Plaintiffs are entitled to judgment in this case as of December 1, 2017 in the amount of $ $34,191,050.00 along with actual attorney's fees as called for in the Notes. It is respectfully requested that the Court so order.

Dated this 3rd day of November, 2017.

TERSCHAN, STEINLE, HODAN & GANZER, LTD.
ATTORNEYS FOR PLAINTIFFS,
BY: /S/MICHAEL J. GANZER
STATE BAR NO. 1005631
KESHENA, Wis. (WBAY) – The Menominee Tribal Chairman's office says a tribal police officer accused of crimes involving a 15-year-old girl has been fired.

The U.S. Attorney's Office filed formal charges Friday against Basil O'Kimosh Jr. including transferring obscene material to a minor under 16, engaging in sexually explicit conduct with a minor under 18, and attempted enticement of a child.

Tribal Chairman Gary Besaw's office says the girl's mother reported the sexually explicit messages to her daughter to the Tribal Police Department on Sunday, Oct. 29. Tribal police contacted the FBI and U.S. Attorney's Office.

According to an affidavit from FBI Special Agent Sarah Deamron, the girl said O'Kimosh started chatting with her through Facebook Messenger in January, and in April asked her to start using the Snapchat app.

The girl said O'Kimosh kept asking her to meet with him for sex, and one time she did meet him in-person near her house while he was working and she told him she was 15, but he continued contacting her.

Wednesday, Agent Deamron posed as the girl on Snapchat. The agent says O'Kimosh asked her for naked pictures, including her privates, and sent her a naked picture, and continued asking for sex.

O'Kimosh was on duty at the time.

The agent, posing as the girl, agreed to meet O'Kimosh and he suggested a meeting place. The officer went there but then drove away, saying he was summoned but would be back.

O'Kimosh was arrested on Thursday and fired the same day, the chairman's office says.

The criminal complaint says when he was arrested O'Kimosh admitted to sending his naked photo to the girl on Snapchat, and that he planned to meet the girl, but denied that it was for sex.

The chairman's office says O'Kimosh passed background checks and psychological examinations when he re-joined the police department in July, six months after he began contacting the girl on Facebook Messenger.

O'Kimosh previously worked for the police department from 2010 to 2016. He resigned in April 2016 citing disagreements with a supervisor.
---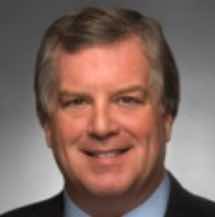 11/04/17 : November 4, 2017 Proposed Order Granting Second Renewed Motion of Ability Insurance Company for Relief from Automatic Stay, U.S. Bankruptcy Court, Wisconsin Eastern District Docket No. 16-24179, Chapter 11, Green Box NA Green Bay LLC
---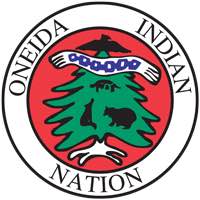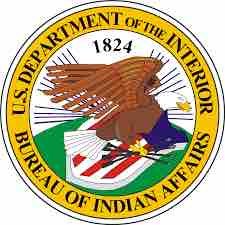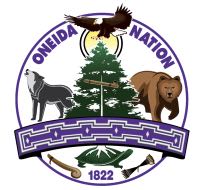 11/06/17 : November 6, 2017 U.S. Dept. of Interior's Unopposed Motion to Continue Defendant's Response to the Complaint and Rule 16 Conference, U. S. District Court for the Northern District of New York, Case No. 5:17-CV-913, Oneida Indian Nation v. United States Department of the Interior
---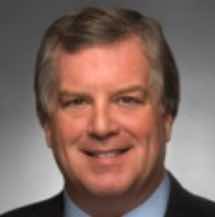 11/07/17 : November 7, 2017 Order Granting Second Renewed Motion of Ability Insurance Company for Relief from Automatic Stay with respect to real property located at 2107 American Blvd., De Pere, WI, U.S. Bankruptcy Court, Wisconsin Eastern District Docket No. 16-24179, Chapter 11, Green Box NA Green Bay LLC
The U.S. Tax Court on Tuesday upheld the IRS' disallowance of $92 million in bad-debt deductions claimed by a Wisconsin holding company with stakes in paper mill enterprises, finding the debt at issue was not bona fide.

Family-owned VHC Inc. had contended the company owned debt and not equity in a spinoff business operated by a relative, referred to as Ronald H. in the opinion and Ron Van Den Heuvel in VHC's petition, and that the Internal Revenue Service wrongly disallowed deductions related to the debt, which a series of bad deals had rendered illiquid. However, in sustaining the IRS' disallowance of related deductions for the 2004 through 2013 tax years, Tax Court Judge Kathleen Kerrigan narrowed in on the debt itself, noting that "there is no bad-debt deduction without bona fide debt."

In finding that the debt did not hold up under scrutiny, Judge Kerrigan said VHC began issuing debt in the form of promissory notes to Van Den Heuvel's acquired companies in 1997, notes that purported to reflect advances.

Van Den Heuvel and his companies routinely failed to comply with the terms of the promissory notes and VHC failed to enforce them, Judge Kerrigan said, but VHC continued to advance funds despite an increasing outstanding balance.

"VHC did not intend to create a bona fide debtor-creditor relationship, and the economic circumstances that existed during the time VHC made its advances establish that it did not reasonably expect repayment," Judge Kerrigan said. "VHC is not entitled to related-party bad-debt deductions for the advances it made to Ronald H. and his related companies during the tax years at issue."

In its March 2015 petition, VHC had said that although it declined Van Den Heuvel's solicitations to invest in businesses under his control, the company began issuing debt in the form of promissory notes to his acquired companies for equipment and overhead costs.

Shortly before 2000, VHC issued a line of credit to Van Den Heuvel's cotton fiber plant for the installation of a key machine, thinking the transaction was secured by the fact that United Arab Emirates Investment Ltd. had made an offer on the plant that would have far exceeded the amount of the company's debt. However, UAEI withdrew from the deal at the last minute after the Sept. 11, 2001, terror attacks, saying the status of a Middle Eastern company in the U.S. had become too risky.

About the same time, Enron, one of the debtor's key backers, filed for bankruptcy.

VHC gave the company even more money after the two collapses to help it get back on its feet, but a series of bad deals would prevent repayment for years, causing VHC to declare the bad-debt deductions on each year's tax returns, according to the petition.

In 2007, however, it appeared that the debt would be repaid with an offer on the mill from Goldman Sachs-backed ST Paper, to purchase Van Den Heuvel's assets. Believing the deal would bear fruit, VHC waived its bad-debt deduction for its 2006 returns. However, VHC recanted when it learned that under a new arrangement, ST Paper would execute the sale in the form of promissory notes rather than cash payments.

Judge Kerrigan noted on Tuesday that because she concluded the advances did not constitute bona fide debt, she did not need to address whether VHC had shown that the advances became partially worthless.

VHC had argued that if the Tax Court concluded that the advances did not represent bona fide debt, then it was entitled to business expense deductions related to guarantees of the Van Den Heuvel company debts.

However, Judge Kerrigan ruled that the advances were not deductible. She also rejected several other alternative arguments that VHC had put forward, including its contention that it was entitled to deductions because it paid interest from 2009 to 2013 on a bona fide debt.

Counsel for VHC declined to comment, and the IRS does not comment on pending litigation.

VHC is represented by Robert E. Dallman, Daniel B. Geraghty, Robert M. Romashko and Patrick S. Coffey of Husch Blackwell LLP.

The IRS is represented by Christa A. Gruber, Lauren N. May and Danielle R. Dold.

The consolidated cases are VHC Inc. and subsidiaries v. Commissioner of Internal Revenue, docket numbers 4756-15 and 21583-15, in the U.S. Tax Court.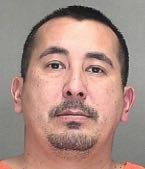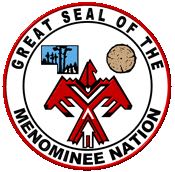 WGBA: Federal judge keeps recectly fired Menominee Tribal Police officer behind bars
GREEN BAY, Wis. – A federal judge ruled Tuesday that a former Menominee Tribal Police officer must stay behind bars as he faces charges of sending sexually explicit messages to an underage girl.

Basil O'Kimosh is accused of repeatedly contacting a 15-year-old girl and trying to get her to engage in sexual acts.

O'Kimosh was fired from the Menominee Tribal Police force after his arrest.

According to a criminal complaint, O'Kimosh started communicating with the teenager in January 2017.

On November 1, he allegedly sent an inappropriate picture of himself to an undercover officer posing as the girl, court documents said.

O'Kimosh's lawyers argued Tuesday that he should be released based on his ties to the area and lack of criminal history, but prosecutors argued his actions should prevent him from being released.

The judge agreed with the prosecution, not allowing O'Kimosh's family to post a cash bond for his release. He's concerned O'Kimosh could be a danger to the community if let go while the case proceeds, he said in court.

O'Kimosh will be back in court on November 16.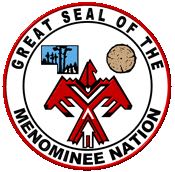 November 7, 2017
WiscNews: National environmental firm to represent Wisconsin tribe in mine suit
by Steven Verburg
The Menominee Indian Tribe of Wisconsin [MITW] on Monday formally challenged plans for a huge mine just over the state line in Michigan's Upper Peninsula in a case the tribal chairman said has national significance. …

A leading national environmental law firm representing the Keshena-based tribe filed a 60-day notice of intent to sue the federal government.

The tribe says it has been deprived of treaty rights that are supposed to protect its cultural and historical sites because the federal government has delegated to the state of Michigan too much authority for permitting mines like the one proposed amid tribal burial mounds along the Menominee River.

"We tell the state of Michigan we want our rights, and the state says 'We don't have a treaty with you,'" tribal chairman Gary Besaw said.

Such disputes could become widespread if more states seek the extra authority under the encouragement of Trump administration officials like Environmental Protection Agency administrator Scott Pruitt, Besaw said.

"We know Scott Pruitt with EPA is actually pursuing that mantra of … delegating to states," Besaw said. "We want Aquila and the potential investors of Aquila to know that we aren't going down without a fight."

The tribe has hired the San Francisco-based Earthjustice to represent it. Earthjustice has represented the Standing Rock Sioux against the Dakota Access Pipeline, sued the EPA over the pace of enforcement of pollution laws in poor areas and gone to court to ban the pesticide chlorpyrifos, which is linked to developmental disorders.

"This puts the federal government on notice," Besaw said. "If we continue to be ignored we will pursue federal litigation."

Earthjustice filed the 60-day notice with Pruitt, the EPA Regional office in Chicago, acting secretary of the Army Ryan McCarthy and Army Corps of Engineers officers in Detroit and Washington, D.C. The Army Corps is involved in permitting disturbances of wetlands and waterways, while the EPA administers water and air quality.

An EPA spokeswoman in Washington said the agency will review and respond appropriately. The Army Corps didn't respond to a request for comment.

The Michigan Department of Environmental Quality has said it invited tribes to participate in the Aquila permitting process. But Besaw has said only under federal law would the Menominee have a formal, enforceable channel to influence decisions.

The tribe's attempts to have its cultural and historical sites protected haven't been effective through state offices, he said.

Earthjustice attorney Janette Brimmer said the wetlands along Menominee River that runs by the mine site and forms part of the border between the two states should be regulated by the federal government because it is a commercially navigable interstate waterway.

"The Clean Water Act makes it very clear that the authority to dig up and potentially pollute the Menominee River and its wetlands cannot be delegated down to a single state," Brimmer said in a statement. "The waters and wetlands that will be affected by this huge, potentially very damaging industrial project do not 'belong' only to the State of Michigan. They must be protected for everyone, and it's the EPA and the Corps' mandatory duty to assume jurisdiction over the permit application."
---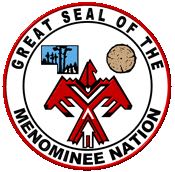 11/08/17 : Green Bay Press-Gazette – Menominee tribe plans to sue EPA, Army Corps over Back 40 mine
KESHENA, WI – The Menominee Indian Tribe [of Wisconsin / MITW] intends to sue the U.S. government for giving up its authority over a proposal to build an open-pit sulfide mine in the Upper Peninsula.

The tribe, represented by a national activist law firm, has issued a 60-day notice of intent to sue the U.S. Environmental Protection Agency and U.S. Army Corps of Engineers over the proposed Back 40 mine on the Menominee River. The river flows into Green Bay and serves as the border between Wisconsin and the Upper Peninsula of Michigan.

The 60-day notice is a required step under the Clean Water Act, according to Janette Brimmer, a lawyer for Earthjustice, the same nonprofit firm that represented the Standing Rock Sioux in their actions against the Dakota Access Pipeline.

If the EPA and Army Corps of Engineers take back authority from the Michigan Department of Environmental Quality, the Menominees would drop the legal action, Brimmer said.

Michigan and New Jersey are the only states that have sought and received permission from the EPA to administer the Clean Water Act. In other states, the Corps of Engineers oversees discharge permits and rules governing dredging or filling wetlands.

Under the Clean Water Act, the EPA may delegate that authority to the states, but it isn't a blanket rule, Brimmer said. Interstate waters, or even on waters that potentially could support interstate commerce, must remain under federal jurisdiction, she said.

But Michigan's Department of Environmental Quality has already granted three permits to Aquila Resources, which needs just one more permit to dig an open-pit mine for gold, zinc, copper and silver in the Lake Township in the Upper Peninsula.

The Canadian-based company already has invested more than $70 million in site acquisition, development and research in the project. Michigan has issued it a nonferrous metallic mineral mining permit, an air use permit and pollutant discharge and elimination system permit. It still needs a wetlands permit to proceed. …

[MITW Chair Gary] Besaw said the tribe notified the Corps and the EPA in August that Michigan doesn't legally have authority in the application process. The Corps sent the tribe a letter in September saying it lacked the authority to re-assume jurisdiction, and after failing to hear from the EPA, the tribe hired Earthjustice. …

The interstate nature of the Menominee River, and its potential as a means of interstate or foreign commerce, means it and its related wetlands can't be delegated to state authority, according to the notification letter Earthjustice sent to the Corps and EPA.

"The Corps' own study in 1979 and subsequent recommendation by its counsel finds this to be true, beginning with extensive use of the Menominee River and its tributaries for commerce associated with logging and power generation through present-day use for recreation, tourism and fishing," the letter states. "The entirety of Menominee River and its adjacent wetlands are not delegable, nor could they have been delegated, to the State of Michigan for Section 404 permitting and therefore the State of Michigan cannot exercise Section 404 jurisdiction for the Back Forty Project permitting."
---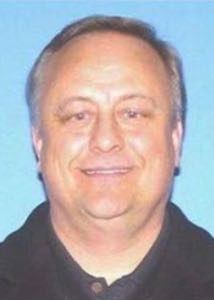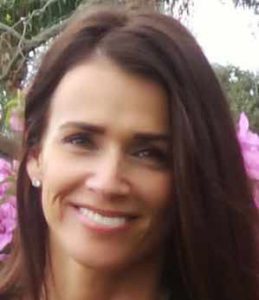 11/09/17 : November 9, 2017 Defendant Ronald Van Den Heuvel's Motion to Stay Civil Proceedings Pending Resolution of Criminal Proceedings, U.S. District Court, Eastern District of Wisconsin, Case No. 17-CV-1261, United States Securities & Exchange Commission [SEC] v. Ronald Van Den Heuvel and Green Box NA Detroit LLC
---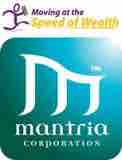 11/13/17 : November 13, 2017 USA's Response to Defendant Wayde McKelvy's Motion to Strike Surplusage from the Indictment, U.S. District Court for the Eastern District of Pennsylvania, Case No. 15-CR-398, United States of America v. Troy Wragg, Amanda Knorr & Wayde McKelvy
---
---
CLICK HERE FOR TIMELINE PART 11
CLICK HERE FOR TIMELINE PART 10
CLICK HERE FOR TIMELINE PART 9
CLICK HERE FOR TIMELINE PART 8
CLICK HERE FOR TIMELINE PART 7
CLICK HERE FOR TIMELINE PART 6
CLICK HERE FOR TIMELINE PART 5
CLICK HERE FOR TIMELINE PART 4
CLICK HERE FOR TIMELINE PART 3
CLICK HERE FOR TIMELINE PART 2
CLICK HERE FOR TIMELINE PART 1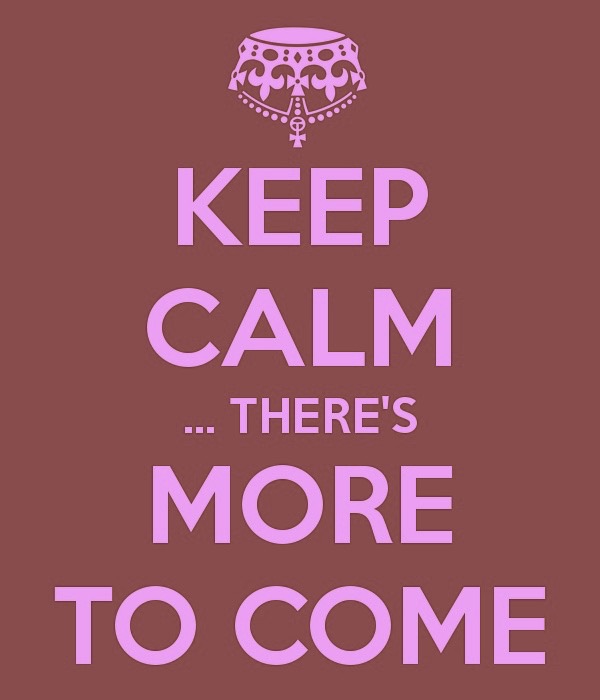 posted by the Editors
Filed under: