$1 Million Bond For 19-Year-Old Oneida Nation of Wisconsin Member Vance Reed In "Extremely Violent" Alcohol-Fueled Stabbing Murders Of Harry & Lorraine Brown Bear On ONWI Reservation; Slashed Throat & Multiple Stab Wounds Made "Incredibly Gruesome, Bloody Scene"; Brown Bears' Gun Found At Reed's House; Reports Of ONW Members – Including Oneida Nation High School Principal Artley Skenandore – Seeking Access To Scene To Seize Brown Bears' Belongings; 7/10/2017 UPDATE: Sentenced To 45 Years; Reed Had Been Asking High School Principal Artley Skenandore What It Feels Like To Kill Someone; Judge Says Murders "10 Years In The Making"
15th
October 2016

Closed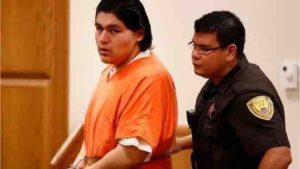 07/10/2017 UPDATE: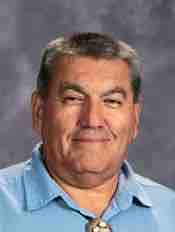 GBPG: Man sentenced to life, with eligibility in 45 years, in Oneida double homicide
Citing a pre-sentence report, Outagamie County Judge Mark McGinnis said Vance Reed had stabbed his mother 11 years ago, threatened to kill people in the past and at one point started questioning his school principal about what it feels like to kill someone.

"Seems like it's been 10 years in the making," McGinnis said of Reed's brutal stabbing of Harry Brown Bear, 77, and his wife, Lorraine Brown Bear, 67, in the couple's home.
WLUK: Vance Reed sentenced in deaths of Oneida couple
WTAQ: Life Sentence for Oneida Murderer
WGBA: Man convicted of killig Oneida couple sentenced to 45 years in prison
Vance Reed stabbed Harry and Lorraine Brown Bear to death in their home on the Oneida Indian Reservation in October 2016.

During Reed's sentencing, the judge said he is a danger to the community and will hurt someone again.
---
05/04/2017 UPDATE:
WBAY: Vance Reed pleads no contest to murder of Oneida couple
Reed, 20, entered the plea to two counts of first-degree homicide Thursday and was found guilty by the Outagamie County judge.

Reed will be sentenced [July 10, 2017].

Investigators say around September 7, Reed, who was 19 at the time, had been drinking at Harry and Lorraine Brown Bears' home on the Oneida reservation. He got into an argument with Harry and slit his throat, then stabbed Lorraine.

Police were asked to check on the couple after they hadn't been seen in days. It was determined the Brown Bears were dead for as long as a week before they were found.

Police took DNA swabs from neighbors and witnesses, and blood stains found in the Brown Bears' home matched Reed's, and they say he confessed to the crimes.
FOX 11 WLUK: Oneida Nation of WI member convicted in gruesome stabbing murders of elderly couple
---
12/23/2016 UPDATE:
A May 18 trial date was scheduled during a status conference Thursday, according to court records. The trial is scheduled for six days.
---
On September 14. 2016, the murdered bodies of Oneida Nation of Wisconsin (ONWI) member Harry Brown Bear (previously known as Harold Leo Homer, age 77) and his wife Lorraine Brown Bear (nicknamed 'Cookie,' age 67) were discovered in their Oneida Housing Authority-managed duplex home in the Site 2 housing community on the ONWI Reservation, having been deceased for seven days in what authorities have called an incredibly violent, bloody, and gruesome murder scene.
19-year-old Oneida Nation of Wisconsin member Vance D. Reed was arrested at his home nearby the murder scene and booked in the Outagamie County Jail on Friday, October 14, one month after the killings.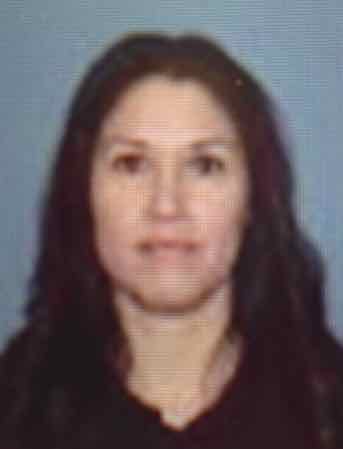 Oneida Eye has received multiple reports that Oneida Nation in Wisconsin members, including Oneida Nation High School Principal Artley Skenandore, have made repeated – sometimes daily – requests to the Oneida Business Committee, the Oneida Housing Authority, and the Oneida Police Dept. (where Artley's wife OPD Lieutenant Lisa Drew Skenandore / Lisa Skenandore works) to gain access to the murder scene in order to take possession of Harry & Lorraine Brown Bears' belongings, claiming that they had been 'promised' certain items by the Brown Bears.
10/17/2016 UPDATE:
Officers who were sent to check on the welfare of an elderly couple in mid-September found a "gruesome" scene inside their Town of Oneida home, a prosecutor said Monday as a 19-year-old Oneida man was charged in the double homicide.

Vance Reed was charged in Outagamie County court with two counts of first-degree intentional homicide in the September deaths of Harry Brown Bear, 77, and his wife, Lorraine Brown Bear, 67. The charge carries a mandatory life sentence in the state prison system. [Outagamie Co. Case No. 2016CF889, State of Wisconsin v. Vance D. Reed] …

"Upon entering the residence to check on both of the victims, they were found to be deceased," Outagamie County Deputy District Attorney Melinda Tempelis said at the hearing. "It was an incredibly gruesome, bloody scene. It was an extremely violent scene."

She said the couple was known in the community and their home was a place where people would often visit.

Both victims had been stabbed "multiple" times, she said.

The State Crime Lab found DNA of a male that wasn't from Harry Brown Bear on a knife next to his body and on blood stains near an empty gun holster found on a bed.

Investigators talked to "several" neighbors and collected DNA samples from some of them — including Reed.

Reed lived near the Brown Bears' residence and was interviewed the first week of October. He also provided a cheek swab for DNA analysis, which matched DNA from evidence at the scene.

Reed was interviewed on Oct. 14 about his "interactions and contact with" the couple. He said he had been at the house about six weeks earlier and was drinking alcohol with them starting around 3 p.m. He stayed for dinner with the couple and was there until about midnight or 1 a.m., when Lorraine Brown Bear had gone to bed.

He told the officer he then continued to drink with Harry Brown Bear and thinks he blacked out. Reed remembered arguing with the older man, getting upset, grabbing a knife and cutting his throat.

He said Lorraine Brown Bear then came down the hall and he stabbed her multiple times.
Bond was set Monday at $1 million for the suspect in a double murder in Oneida last month.

Reed faces two counts of first-degree intentional homicide.

In court Monday, prosecutors say Reed was drinking with the Brown Bear's the day of the murder and got into an argument with the couple.

Prosecutors also say a gun stolen from the Brown Bear's home was found inside Reed's home.

[The] Prosecutor describes murder scene as "extremely gruesome and bloody." Says victims had several stab wounds.
The man arrested in connection with the murders of an Oneida couple had his bond set at $1 million in court Monday.

19-year-old Vance Reed of Oneida is charged with two counts of first-degree intentional homicide in the deaths of 77-year-old Harry Brown Bear and 67-year-old Lorraine Brown Bear.

Prosecutors say that Reed was drinking with the Brown Bear's the day of the murder and got into an argument with the couple.

According to the criminal complaint, Reed said he was very drunk and blacked out that night. However, he admitted to remembering slashing Harry Brown Bear's throat, then stabbing and also killing Lorraine.
According to prosecutors, Reed, 19, was drinking all day at the Brown Bears' home when he got into a fight with Harry and slit his throat, then he stabbed Lorraine.
His bond has been set at $1 million dollars and he is scheduled to appear in court again on [Thursday] October 20.
_____________________
_____________________
Of note:
UPDATE:
posted by the Editors
Tags: Artley Skenandore Jr. / Swakweko LLC, Harry Brown Bear / Harold Leo Homer, Lorriane Brown Bear, Oneida Housing Authority / OHA, Oneida Nation High School, Oneida Nation of Wisconsin / Oneida Tribe of Indians of Wisconsin / Indian Country / Thornberry Creek LPGA Classic, Oneida Police Commission, Oneida Police Dept. / OPD, ONWI, OPD Lt. Lisa Drew Skenandore / Lisa Skenandore, Outagamie County Sheriff's Dept., Vance Reed
Filed under: Artley Skenandore, Oneida Housing Authority, Oneida Nation of Wisconsin / ONWI / Oneida Tribe of Indians of Wisconsin, Oneida Police Department, OTIW / ONWI, Safety & Welfare