Former Menominee Indian Tribe Of Wisconsin Prosecutor & Supreme Court Chief Justice Joseph Martin Sentenced On Child Porn Charge
12th
July 2015

Closed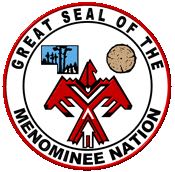 From the Shawano Leader:
A former Menominee chief justice and tribal prosecutor, [Joseph H. Martin] was sentenced in federal court Friday [July 10, 2015,] to five years in prison for receiving child pornography.

Authorities launched an investigation in January 2014 after an area IP address was found to be using a peer-to-peer file-sharing network known to traffic in child pornography, according to court documents.

Over the next several months, undercover officers downloaded numerous files being shared by the address, including videos that featured minors identified by the National Center for Missing and Exploited Children.

The address was traced to Martin at his home address in Keshena, according to court records. Authorities executed a search warrant at his residence Oct. 14, seizing three laptops, five thumb drives and one tablet containing about 100 child pornography videos, the records state. …

…The defense agreed with the recommended five-year prison sentence, but requested that Martin surrender himself rather than being transported through the federal Bureau of Prisons out of concern for his safety.

Martin was ordered to surrender himself within 72 hours to the Federal Correctional Institution in Elkton, Ohio — a low-security prison that houses about 2,400 inmates.

The five-year sentence is the minimum under the law. Martin will also have to register as a sex offender. …

He also served as chief legislative counsel for the Little River Band of the Ottawa Indians in Michigan before becoming Menominee tribal prosecutor.

According to information in the search warrant request, Martin was employed by the Wisconsin Department of Corrections at the time the warrant was executed.
So Joseph Martin was working for the Wisconsin Dept. of Corrections but he doesn't trust their level of security to protect prisoners' safety.
Hmmm.
Maybe Joseph Martin was afraid someone might consider him to be a "pervert" and try to "kill him" by assaulting him with a foreign object in his posterior, the exact same way that Joseph Martin himself has threatened to harm other people.
As Oneida Eye reported in a previous post, Joseph Martin was also President of the Native American Bar Association from 2005–2007 yet did not properly maintain his licensure with the State of Illinois while continuing to claim to be an attorney working for the Little River Band of Ottawa Indians in the Upper Peninsula of Michigan.
Mr. Martin was discharged as the Tribe's attorney in October 2009 for failing (over a period of two years) to obtain a license to practice as an attorney in the State of Michigan. The Tribe's insistence that Mr. Martin be licensed in Michigan was consistent with the express terms of his employment contract and with prohibitions on the unauthorized practice of law imposed by Michigan law, the Illinois Rules of Professional Conduct and the Tribe's Code of Ethics for Tribal Lawyers.

As set forth in more detail below, Mr. Martin's response to his discharge has been a campaign of resistance involving numerous instances of highly improper attorney conduct, culminating a letter sent recently by Mr. Martin to the Tribe in which he threatened to publicly disclose "EVERYTHING I learned and/or advised the Tribe during my tenure [as the Tribe's attorney]" unless the Tribe pays him $225,000.
18. Upon learning that the discussions pertained to who had authority to terminate [Joseph Martin]'s employment contract, [Joseph Martin] told the Tribal Council that he would sue them if his employment contract was terminated.

19. When Norbert Kelsey, one of the Tribal Council members, expressed concern to [Joseph Martin] regarding [Joseph Martin]'s threat to file suit against LRBOI, [Joseph Martin] referred to Councilman Kelsey as a "joke."

20. After Councilman Kelsey left the room, [Joseph Martin] made the following statements to the remaining Tribal Council Members about Councilman Kelsey: "I will fu¢king kill that god damn pervert. If he thinks I won't take that fu¢king cane of his and shove it right up his ass. Make him into a popsicle. I'm sick of his sh¡t. Questioning me saying I was a token at Northwestern…. I'll kill his ass…."
It seems Joseph Martin didn't have any sense of "concern" for anyone else's "safety."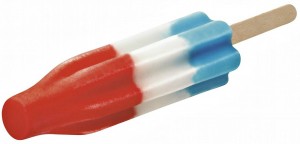 Links to the Complaint, Recommendations and Decision rendered against Joseph Martin by the Illinois ARDC are available in our previous post:
See also:
posted by the Editors
Tags: Joseph Martin, Little River Band of the Ottawa Indians in Michigan, Menominee Indian Tribe of Wisconsin (MITW), Mercedes Martin, Native American Bar Association, Wisconsin Dept. of Corrections, Wisconsin Supreme Court
Filed under: Court, Law, Oneida Tribal Judiciary, Safety & Welfare, Wisconsin Supreme Court