Hey Menominees, When Life Hands You Lemons…
24th
January 2015

Closed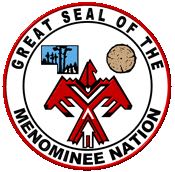 …make Strawberry Cannabis Lemonade!
See also:
Just six months before the October 28, 2014, U.S. Dept. of Justice Memo about changing policy to allow tribes to grow and sell cannabis/hemp on tribal lands was issued Oneida Eye's Publisher, Leah Sue Dodge, wrote on April 27, 2014:
I think we need to better understand the changing economic landscape and accept the fact that cannabis & hemp legalization is happening now, and will happen with more certainty in more places faster than most of us can imagine. Wisconsin was once the number one producer of industrial hemp in America, surpassing even Kentucky which recently re-legalized hemp for use in a variety of products including building materials that can withstand tornadoes, plastics that are being used in many cars today and in the near future will be used with 3D printing technology, as well as a means to restore topsoil to fields ravaged by synthetic chemical-based industrial farming methods.

Gov. Scott Walker recently signed a bill to legalize a cannabinoid-based medicine in Wisconsin, and I think all sides of the political aisles are realizing how badly we've long hobbled our economy with prohibition laws rooted in racism rather than realism.
Let Reason Rule.
posted by the Editors
Tags: Cannabis / Hemp, Menominee Indian Tribe of Wisconsin (MITW), Oneida Nation of Wisconsin / Oneida Tribe of Indians of Wisconsin / Indian Country / Thornberry Creek LPGA Classic
Filed under: Business, Economy, Employment, Health, Law, Oneida Nation of Wisconsin / ONWI / Oneida Tribe of Indians of Wisconsin, OTIW / ONWI, Resources, Sovereignty, Vision