Why Waste-To-Energy Is A Waste Of Energy
22nd
March 2014

Closed
Vancouver Observer goes to North America's "Greenest City" to see how it handles garbage (Very informative video about the problems with 'waste-to-energy' at this link)
As Metro Vancouver forges ahead with its plan to build a $480 million, publicly-funded waste-to-energy plant to deal with the region's non-recyclable garbage, The Vancouver Observer travelled to the Bay Area to explore how North America's reigning "Greenest City", deals with its garbage. What people in San Francisco told The Vancouver Observer is that incinerators destroy recycling initiatives and that building up recycling and composting is the only waste management strategy that makes sense for the future.

"When it comes to a new incinerator, like the one that's being proposed in Vancouver that would cost half a billion dollars, it makes you think about what else a city or region could do with that much money," Global Alliance for Incinerator Alternatives (GAIA) Canada and US program director Monica Wilson said. "For that much money, you could build the world's premier zero waste program, and have plenty left over."

…"It is just a really rotten, bad, sh*tty idea," recycling advocate Daniel Knapp said of burning garbage as a solution to deal with waste. Knapp is the co-founder of Urban Ore, a Berkeley-based recycling facility and thrift shop, and helped fight off an incinerator in his home city in 1982.
More important reporting from the Vancouver Observer in a three-month series on 'waste-to-energy' schemes & scams: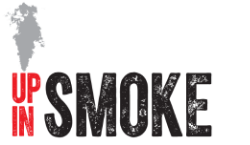 posted by the Editors
Tags: Oneida Nation of Wisconsin / Oneida Tribe of Indians of Wisconsin / Indian Country / Thornberry Creek LPGA Classic
Filed under: Environment, Incinerators / Pyrolysis / Gasification / Waste-to-Energy, Resources, Safety & Welfare, Tribal Energy, Vision, Zero Waste