Trick Or Treason: Oneida Business Committee Endorsement Of Menominee Tribe For Kenosha Casino Project Involves Financial Inducement
31st
October 2013

Closed
As Oneida Eye reported yesterday, on October 17, 2013 the Oneida Business Committee signed an agreement with the Menominee Indian Tribe of Wisconsin for the Oneida Tribe to have the option to provide $400,000,000 of funding for the Menominee Tribe's proposed $800,000,000 off-reservation casino proposal:
2. Participation in Financing
OTIW or OTIW Affiliate shall have first right of refusal to participate in the financing of the Project ("Financing") in accordance with the following terms:
a. MKGA and its Development or Management consultant or contractor shall meet and confer with OTIW or OTIW Affiliate for a period of one hundred twenty (120) days commencing upon receipt of approval of the Compact and Project by the State for the purpose of negotiating terms of a commitment between MKGA and its Development or Management consultant or contractor and OTIW or OTIW Affiliate by OTIW or OTIW Affiliate to provide up to $400,000,000.00 in senior debt related to the Financing.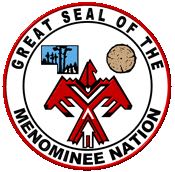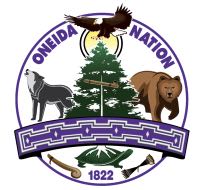 We also encourage readers to be sure to review the following Timeline regarding the Dennis Troha / Organized Crime / Kenosha Casino / Menominee Tribe / Felonious Lobbyists connections which discusses the relationships between former Menominee Tribal Chairman Apesanahkwat, former Menominee Tribal Council member Michael Chapman, and disgraced lobbyist Jack Abramoff who "pleaded guilty to three felony counts—conspiracy, fraud, and tax evasion—involving charges stemming principally from his lobbying activities in Washington on behalf of Native American tribes."
When was the Business Committee going to explain to General Tribal Council the nature and scope of their agreement with the Menominee Tribe, as well as what the real risks and potential liabilities are to the Oneida Tribe?
And could GTC even trust this BC to know or be honest about those details?
GTC can't even trust this BC not to threaten the very existence of the the Tribe when it comes to their ongoing support for Oneida Seven Generations Corporation's treasonous plans to build dioxin-emitting incinerators on the Oneida reservation and thereby threaten the health, safety and welfare of the supreme governing authority of the Tribe which is General Tribal Council.
Neither can GTC trust this BC to hold the Chief Counsel accountable for her trickery when she publishes legal opinions stating that GTC will have access to corporate disclosure reports necessary for GTC to fulfill its role as supreme governing authority of the Tribe and then later reverses herself and denies GTC access to that important information.
In fact, it seems impossible to think of any reason why GTC should trust this BC about anything given that they continuously rely upon the lies and/or incompetence of Chief Counsel Jo Anne House, despite the fact that she is violating the Tribe's Code of Ethics and Attorney Contract Policy by hiring non-attorneys as attorneys and encouraging them, or not discouraging them, to falsely advertise themselves as 'Attorney at Law' which raises the question as to whether recent Oneida Law Office Lati Hill is the only 'Staff Attorney' who is in fact not actually an attorney.
So now that the Oneida Business Committee has – without notice or explanation to the General Tribal Council – entered an agreement to provide $400,000,000 in financing to another tribe's scandal-plagued off-reservation casino project linked to organized crime, political corruption, felonious lobbyists and a host of other bad actors, even though the Oneida Tribe Food Distribution System is still low on items and while there are still major restrictions on Oneida Health Services, and while the Tribe's Emergency Furlough Policy and a Cost Containment Resolution are still in place, the question seems to be this:
When it comes to the priorities of the Oneida Business Committee and the statements, information and explanations – or lack thereof – given to the General Tribal Council regarding the Tribe's finances and/or potential debts & liabilities…
is it Trick or Treason?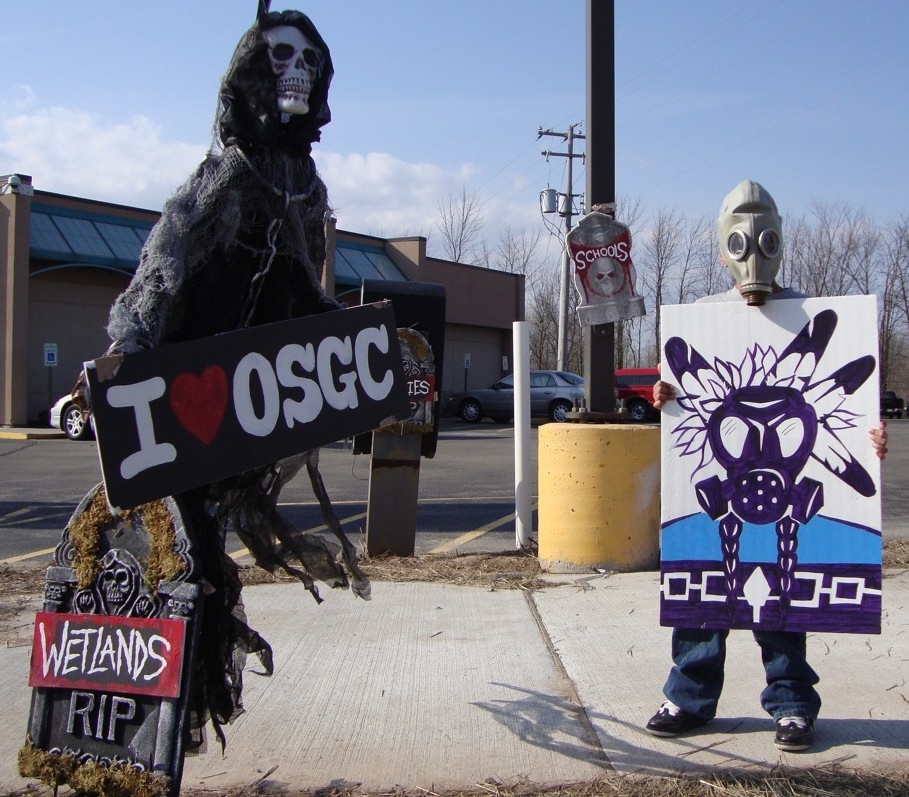 BONUS COSTUME IDEA!
This Halloween you can use this costume to go as a member of the Oneida Business Committee:
posted by the Editors
Tags: General Tribal Council / GTC, Oneida Business Committee / OBC, Oneida Nation of Wisconsin / Oneida Tribe of Indians of Wisconsin / Indian Country / Thornberry Creek LPGA Classic
Filed under: General Tribal Council, Oneida Business Committee, Oneida Nation of Wisconsin / ONWI / Oneida Tribe of Indians of Wisconsin, OTIW / ONWI