Oneida School Employee Nabbed In Child Sex Sting
24th
September 2013

Closed
On Monday September 23, 2013 it was announced that a former Oneida Nation Elementary School Third Grade teacher was arrested as for using a computer to facilitate a child sex crime:
The arrest was the result of an undercover internet sting operation known as Operation Black Veil II.
Jason Gehrke, 38, is reported to have been working as a Library Media Specialist at Green Bay's Keller and Wilder elementary schools.
Jason Gehrke is currently on the email list for employees of the Oneida Nation School System where his position is listed as working with the Family and Child Education (FACE) program.
Was Gehrke working with Oneida children and families this school year?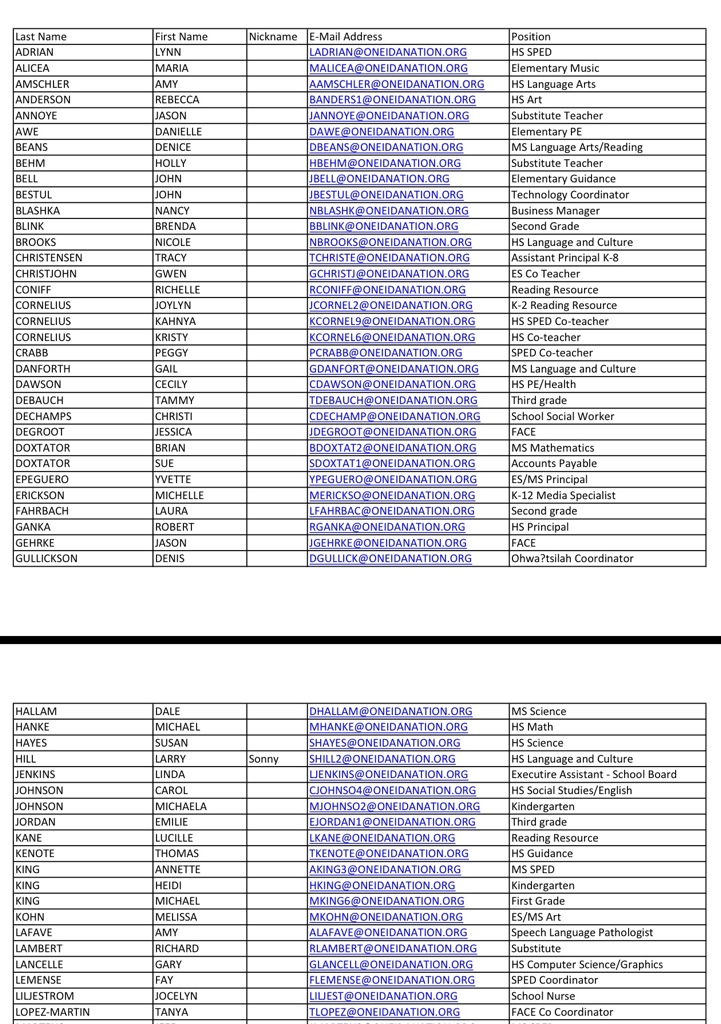 As Oneida Eye said in a June 30, 2013 post titled 'Protection From Predators':
Perhaps the Tribe should consider instituting the equivalent of a Gaming License in order to be employed to work with or near minors: a 'Youth License.'

Gaming License requirements are updated periodically to ensure that only qualified individuals are employed by the Casino in any capacity.

Why would we take less precaution regarding access to children in Tribal Schools, Libraries or Recreational facilities & programs?

It is vitally important that the General Tribal Council use the remaining months of summer to consider how best to ensure that during the 2013-14 school year anyone who has a questionable record regarding their conduct with minors be disallowed from having employment that provides them with access to children in our Schools, Libraries and Recreational facilities & programs.

GTC must protect the Oneida Tribe's future from predators.
See also: Ed Delgado's Disgraceful Facilitation
posted by the Editors
Tags: Oneida Nation Elementary School, Oneida Nation of Wisconsin / Oneida Tribe of Indians of Wisconsin / Indian Country / Thornberry Creek LPGA Classic
Filed under: Law, Oneida Nation of Wisconsin / ONWI / Oneida Tribe of Indians of Wisconsin, OTIW / ONWI