Haskell Board of Rejects?
6th
September 2013

Closed
It's 'Back to School' time and that includes Haskell Indian Nations University in Lawrence, Kansas.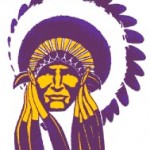 On the Agenda for the Wednesday September 11, 2013 Oneida Business Committee Regular Meeting is a travel request by Brandon L. Yellowbird Stevens to attend the Haskell Board of Regents meeting October 9 & 10, 2013.
As you may know, in addition to being the Liaison to Oneida Seven Generations Corporation, Council member Stevens is a member of the Haskell Board of Regents. (We'd link to their webpage but it seems to be missing.)
As you might be asking yourself, how does a felonious burglar like Brandon Stevens get past the background checks required to be a member of the Haskell Board of Regents?
The answer may be found in this CNN.com iReport:
That article says:
Have the members of the Haskell Board of Regents at Haskell Indian Nations University, a Bureau of Indian Education University in Lawrence, Kansas passed their background checks?

Washington D.C.'s Bureau of Indian Education is so particular about their background checks that it takes approximately six months to complete, compared to other agencies that take around 15 days. We do know that it is a requirement that anyone who works on the Haskell campus complete a check, even volunteers.

…Someone who is a quasi government employee should be required to have one that includes finger prints, especially since the entire board will be at Haskell for graduation ceremonies this weekend.
Based on that it seems Haskell might not actually perform background checks on their Board of Regents.
Also on the September 11, 2013 BC Agenda among the items of the Legislative Operating Committee chaired by Melinda Danforth is this:
Violence against Woman Act (VAWA) tribal pilot project/internal work group, Excerpt from July 24, 2013: Motion by Brandon Stevens to designate Brandon Stevens to establish an internal work group and bring back recommendations to the BC to the first meeting in September, seconded by Greg Matson. Motion carried unanimously. 
How generous of Brandon Stevens to nominate Brandon Stevens!
Given that the State of Wisconsin recognized Brandon as a 'Habitual Criminal' due to him being found guilty of Domestic Abuse & Battery, perhaps his ex-wife should be asked her opinion, as a woman, whether Brandon is an appropriate choice to be taking a leading role in that effort.
Perhaps it's also time to ask Haskell Indian Nations University if Brandon Stevens is really the type of person they want on their Board of Regents and why they added him in the first place.
Did it have anything to do with his father, Ernie Stevens Jr., being the multi-term Chairman of the National Indian Gaming Association (NIGA) and Haskell's hopes that Ernie might be able to direct more donations and funding sources their way?
Ernie Stevens Jr. gave Haskell University's 2013 Commencement Address during which he said:
"I want to also mention my sons; Brandon YellowBird-Stevens and
Ernie Stevens III
. These two watched their mom and dad play basketball at Haskell when they were just young boys. Brandon is currently serving his second term on the Oneida Nation Tribal Council, has an MBA and serves on the Haskell Board of Regents.
Ernest III works in communications
and co-produced the motion picture 'Crooked Arrows.'"
Maybe Haskell University officials don't really care who's on their 'Rascal Board of Rejects.'
However, students of the school – particularly those who've personally suffered domestic violence – might feel otherwise.
For example, consider this article from Haskell's student newspaper, The Indian Leader:
The article says:
Lawrence, KS –"Native #GirlsLikeItWhenYou Slap Them Around. If They Say Otherwise, They're Lying…" was what Haskell Student Senate President Joel Hernandez posted on his twitter  October 15, 2012.

Just one week prior, Haskell Indian Nations University hosted a series of workshops and healing seminars to stop Domestic Violence. The goal of the workshops is to build awareness and provide intervention for all women to gain a better understanding that getting hit is not okay in a relationship. Women have a right to say 'STOP.' Haskell is also involved in a national initiative to stop domestic violence with the 'Restoring the Circle: Ending Violence and Abuse on Tribal College and University Campuses' announced by the Bureau of Indian Education.

In a tearful voice, Haskell student, Gwendolyn Charles, said, "It's not what I asked for. I didn't ask to get beat on. It doesn't have to be that way. It's not right, who wants to say they want that. Being beat on is treating me with ugliness. I will no longer allow a man to treat me like that again. Anyone who speaks like that has never been raised on the reservation. They haven't learned the traditional ways. Women are sacred." Charles was a speaker for the sharing session at the domestic violence workshops.
If the Oneida Business Committee has any shred of decency or ethics (ha ha!), Brandon Stevens will be not only denied his desired role with the VAWA group, he'll be denied his travel request and the BC will inform Haskell University they should find another member to take Brandon's place on the Board of Regents.
More likely, General Tribal Council members will have to exercise the ethical decency of informing Haskell University officials, staff & students instead.
See also:
posted by the Editors
Tags: Blue Stone Strategy Group LLC, Ernie Stevens III, Ernie Stevens Jr, General Tribal Council / GTC, Haskell University, National Indian Gaming Association / NIGA, OBC Vice-Chair Brandon Lee Stevens / Brandon Yellowbird Stevens, Oneida Business Committee / OBC, Oneida Nation of Wisconsin / Oneida Tribe of Indians of Wisconsin / Indian Country / Thornberry Creek LPGA Classic
Filed under: Education, National Indian Gaming Association / NIGA, OBC Vice-Chair Brandon Stevens, Oneida Business Committee, Oneida Nation of Wisconsin / ONWI / Oneida Tribe of Indians of Wisconsin, Oneida Seven Generations Corporation, OTIW / ONWI