6th
December 2016

Closed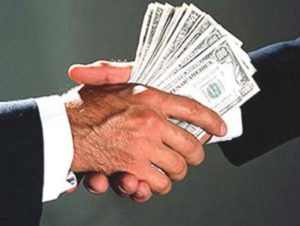 [Disclosure: Oneida Eye's Publisher was interviewed by Milwaukee Co. Asst. District Attorney Bruce Landgraf as part of the State's investigation.]
Evidence against uMayor Jim Schmitt showed "intent to deceive" the public and authorities about illegal contributions to his re-election campaign, a judge said Monday while sentencing Schmitt.

Schmitt will pay a $4,000 fine and serve 40 hours of community service for violating state campaign finance laws, Judge Mitchell J. Metropulos ordered.

The 58-year-old mayor pleaded guilty to misdemeanor charges of making false statements on campaign finance reports, attempting to accept funds from someone other than the reported contributor and attempting to accept funds in excess of the individual contribution limit. …

In addition to the fines and community service, Schmitt's plea bargain required him to shut down his campaign committee and donate the $23,198 remaining in his campaign account to the Common School Fund. Court records indicate those were completed Sept. 7. …

"You decided you wanted this money, and deposited a number of checks that were over the limit that you shouldn't have taken in and you reallocated them so you could keep them. Those are serious allegations," [Judge] Metropulos said. "It shows there was intent to deceive the campaign finance observers and collectors of the records."

Schmitt accepted more than $11,175 in illegal campaign contributions that exceeded the $1,040 individual limit, according to court records. He also took donations from businesses, which is prohibited under state law. Schmitt then relabeled some of the illegal contributions as coming from the original donors' family members after some city aldermen complained to the Brown County District Attorney's Office in January 2015. In one instance, Schmitt wrote that the donation came from an individual who doesn't exist.

"The crime was the cover-up," Special Prosecutor Bruce Landgraf said. "Nothing really that I examined was so serious as to warrant criminal charges (except for) Mr. Schmitt's efforts to hide donations in excess (of the limit) or otherwise illegal contributions from the public by reporting them in the names of noncontributors." …

Matthew Rothschild, executive director of the campaign finance watchdog group Wisconsin Democracy Campaign, called the judge's sentence "ridiculously lenient."

"Until those who flagrantly violate our state's campaign finance laws get hit with some serious jail time, the incentive to break the law and mess with our elections will only persist. That's not good for our democracy," Rothschild wrote in a statement.

Alderman Guy Zima, who has called for Schmitt's resignation, said he was frustrated that the judge didn't read 37 additional violations cited by prosecutors into the record during sentencing.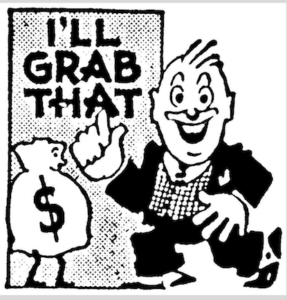 Metropolus sided with the prosecution, agreeing Schmitt tried to cover-up his violations.

"If it was simply a matter of you making honest mistakes, I don't think you'd be sitting here today," said Metropolus.
Special prosecutor Bruce Landgraf asked the judge to issue Schmitt $4,000 in fines and 40 hours of community service.

"He chose to lie and lies are what make this a gravely serious matter," the prosecution stated. …

Some people feel that sentence is too light considering the crime.

"[The Green Bay City Common] Council must remove him and that probably will be the next step and we'll let the council decide that," said Green Bay Alderman, Guy Zima.
People who attended the sentencing hearing including Alderman Guy Zima isn't buying the Mayor's claim that he violated these laws unknowingly.

"This was not a naive gentleman that didn't know what he was doing," said Zima. " He only cooperated when he knew he was trapped."

Some people left the courtroom unhappy that they didn't get a chance to speak at the hearing and say that this plea agreement sends the wrong message.

"We've proven that the citizens have a different set of laws than the ruling class and we did not follow the statutes of Wisconsin," said Green Bay resident David Vanderleest.


See also: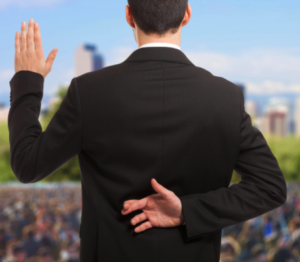 UPDATE:
A Green Bay resident filed a verified petition Thursday afternoon to have Mayor Jim Schmitt removed from office.

Scott Vanidestine filed the petition with the city clerk. Vanidestine is the President of the Wilder Park Neighborhood Association on Green Bay's east side. …

Wisconsin State Statute 12.60 2 (a), the statute Vanidestine points to in the petition reads 'if a successful candidate for public office, other than a candidate for the legislature or a candidate for national office, is adjudged guilty in a criminal action of any violation of this chapter under sub, (1) (a) committed during his or her candidacy, the court shall after entering judgement enter a supplemental judgement declaring a forfeiture of the candidate's right to office.

Lying to an election official is one of the criminal acts listed, which Schmitt was found guilty of on Monday.
Previously on Oneida Eye:
posted by the Editors
Tags: Alderman Chris Wery, Alderman Guy Zima, Alliance Construction & Design / Alliance GC (Global Conservation), Atty. William Cornelius, Bruce King, Carl Schmitt, City of Green Bay, Ernie Stevens Jr, Green Bay Mayor Jim Schmitt, Green Bay Renewable Energy LLC, IEP Development LLC, Kevin Cornelius, Marc Hess / MH Resources Corp., Mike Metoxen, MKE Co. ADA Bruce Landgraf, Nathan King, National Indian Gaming Association / NIGA, OBC Chair Cristina Danforth, OBC Chief Counsel Jo Anne House, OBC member Brandon Stevens, Oneida Business Committee / OBC, Oneida Energy Blocker Corp., Oneida Energy Inc., Oneida Law Office, Oneida Nation Legislative Affairs Dept., Oneida Nation of Wisconsin / ONW / Oneida Tribe of Indians of Wisconsin / OTIW, Oneida Seven Generations Corporation / OSGC, Oneida-Kodiak Construction, Pete King III / King Solutions LLC, Scott Vanidestine
Filed under: Court, Green Bay Renewable Energy, Law, Oneida Energy Inc., Oneida Nation of Wisconsin / ONW / Oneida Tribe of Indians of Wisconsin, Oneida Seven Generations Corporation, Oneida-Kodiak, OTIW / ONW, Tribal Corruption